On July 8, at about 15:30, a landslide mass of about 25 million cubic meters occurred on the northern side of the "Angren" coal mine, Uzbekistan Railways reported.
The main factor for landslide formation is the intense filtration of storm precipitation into the ground in April (above the multi-year norm) and a significant rise in the groundwater level in April-May, leading to an increase in the hydrodynamic pressure of the groundwater. As a result, there was a gradual leaching of dump sandy-clay soils by sub-layer flows with the formation of voids, which led to a weakening of the stability of the board.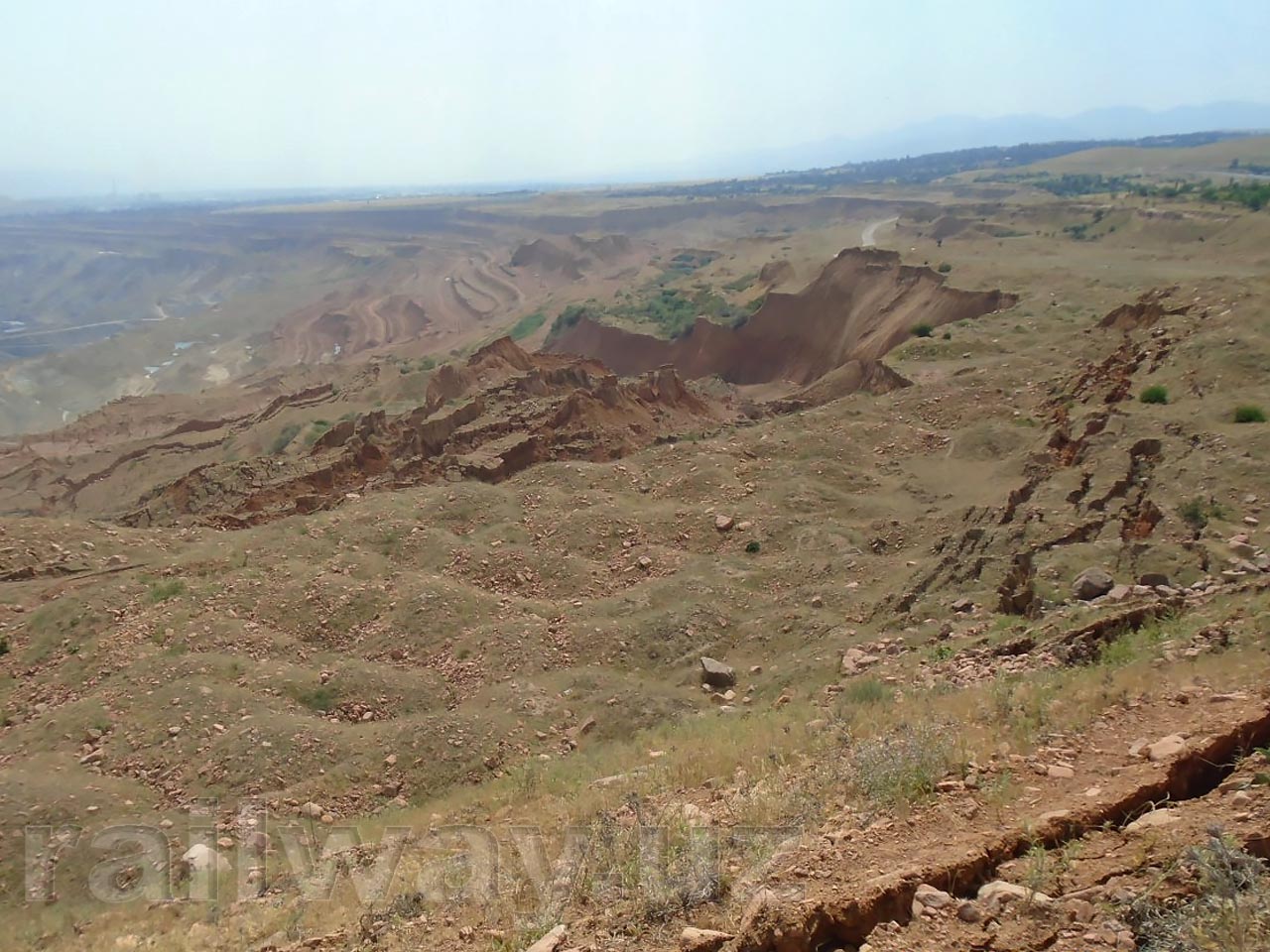 The offset of the landslide does not pose a threat to engineering communications, road, railroad, as well as the "Angren" coal mine, the company noted.
The State Service of the Republic of Uzbekistan to monitor dangerous geological processes is conducting a continuous survey of the landslide in order to prevent negative consequences. The round-the-clock duty of employees of the Ministry of Emergency Situations and the traffic police has been organized in this area.