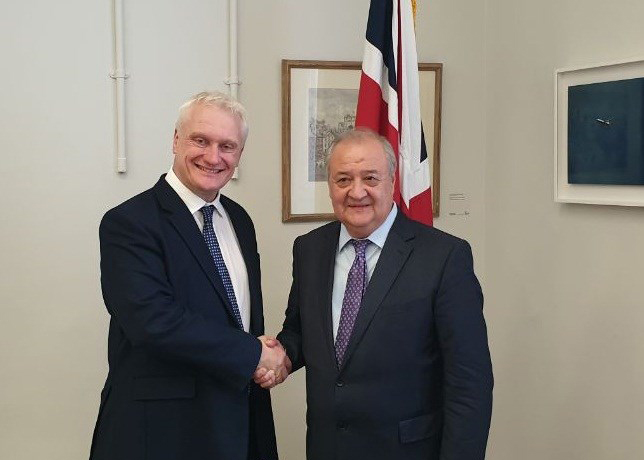 On July 10, Foreign Minister of Uzbekistan Abdulaziz Kamilov, who arrived in London to attend the Global Conference for Media Freedom, met with a members of the British Parliament, the press service of the MFA reports.
The meeting was attended by the Chairman of the All-Party Parliamentary Group for Uzbekistan, a member of the House of Commons Andrew Brijen, Lord Mohammed Iltaf Sheikh, Baroness Emma Harriet Nicholson and Baroness Denise Kingsmill.
During the talks, the main focus was paid to discussing issues of relations between Uzbekistan and the United Kingdom in the context of their development prospects. The sides, expressing satisfaction with the constructive nature of the Uzbek-British dialogue, reviewed key areas of cooperation, shared assessments of the current state of political, trade-economic and cultural-humanitarian ties.
British parliamentarians welcomed the foreign policy of Uzbekistan on building good-neighborly and mutually beneficial relations with other countries of the region. Especially, the policy of the republican leadership to involve neighboring Afghanistan in regional economic, infrastructure and communication projects, active efforts of the Uzbek side to promote the peace process in the IRA, assistance provided to the Afghan side through educational and humanitarian programs to train young citizens of this country were highly appreciated.
Following the meeting, the FM invited members of the Parliament to visit Uzbekistan, as well as to participate as observers at the upcoming elections to Oliy Majlis and local councils of people's deputies at the end of the year.
The British side expressed interest in further deepening the inter-parliamentary dialogue and readiness to participate in elections observation to Oliy Majlis in December this year.