The Minister of Energy of Uzbekistan Alisher Sultanov, at an interview with Kun.uz, told how the emergence of a new ministry will affect the country's energy industry. From time to time the state will no longer regulate tariffs and for the first time will develop an Energy Security Doctrine. The Minister also announced plans to build two more NPP units, emphasizing the relevance of nuclear energy to the country's economy.
Investments
- If previously we had two or three companies in the oil and gas sector, the first requirement that the president set for us was to diversify the range of companies in geological exploration and extraction. Today, we already have the presence of such eminent companies as BP, SOCAR, Total, Mubadala, Zarubezhneft, Tatneft, Novatek.
Lukoil is beginning to expand the scope of its activities in Uzbekistan. The company will start work on three new blocks in Navoi region this year. This is a white spot, heavy areas on which there is absolutely no infrastructure. But, nevertheless, these are very promising blocks for hydrocarbon resources.
Now many world-renowned companies express interest in working with Uzbekistan. Not only in the field of exploration and extraction, but also in processing.
Foreign projects
- Subsoil-related projects are very long-term in their implementation and preparation stage. We are negotiating with our partners on the entry of Uzbekneftegaz to the Caspian Sea and neighboring countries. Recently, we held talks with our Afghan partners. The company's experience is very large, the staff is sufficiently qualified and they have equipment to do this work.
Studies are underway with Turkmen partners in joint development on the Caspian shelf. This entails the investment of certain financial resources, and we must study in detail the blocks that are offered by our partners. The work is also underway with SOCAR to participate in projects in the Caspian Sea.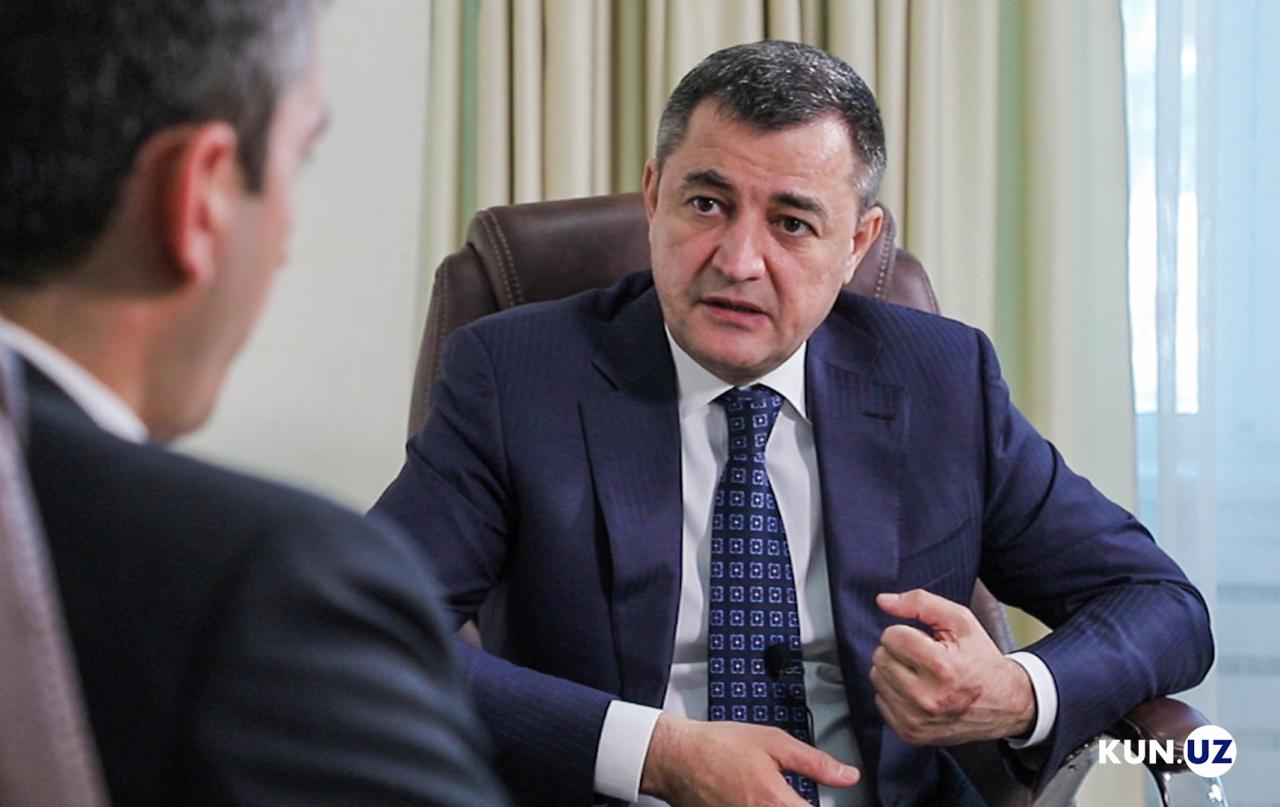 We must go into this deeply studying the issue. A more real thing is to conduct exploration in Afghanistan, participate in tenders for drilling, repair and construction of certain process units. These are the main areas in which we are currently working.
Alternative energy
Tariffs should be adequate and available to the end user. Secondly, the profitability of energy producers must be ensured. The system, created in Uzbekistan, is tested abroad. This is a centralized procurement system from all manufacturers.
An electricity market is being created, which will be regulated by the Ministry of Energy. Mutually beneficial conditions will be created for investors, because a public-private partnership is beneficial to both the state and investor in the long term.
The topic of renewable energy sources (RES) is very promising for Uzbekistan, this is one of the areas that is defined by the president. We have a strategy for the development of the energy industry until 2030. It involves bringing RES in the country's energy balance to 25% by 2030.
Watch on "Youtube.com"
Watch on "Mover.uz"