Finance Minister: Contract with Lukoil will not be reviewed
Today, August 1, a press conference with participation of representatives from the Ministry of Finance, Ministry of Energy, JSC Uztransgaz and Uzbekenergo was held at the Agency for Information and Mass Communications.
Kun.uz correspondent asked if the Lukoil's contract, which is being widely discussed, is going to be reviewed and can be revoked. The Finance Minister Jamshid Kuchkarov said: "The contract with Lukoil will not be reviewed. Because it is an international agreement. If we revise and terminate all contracts, we will become irresponsible".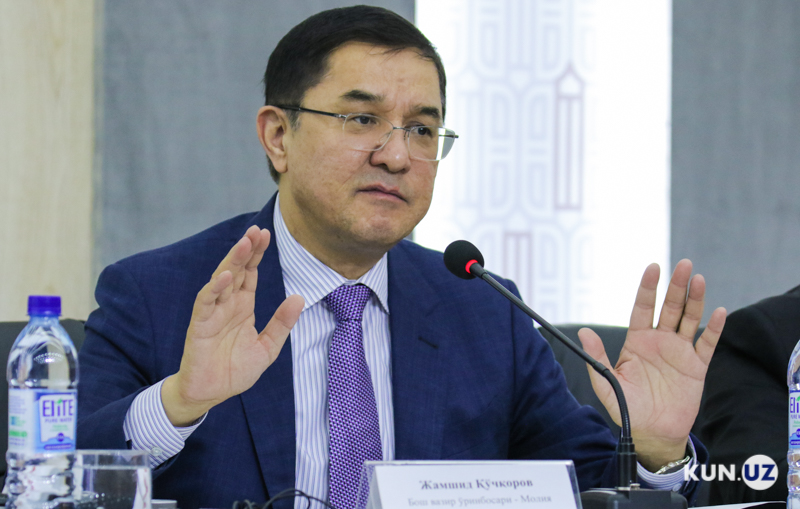 It should be recalled that President Shavkat Mirziyoyev spoke about the $600 million debt owed to Lukoil during his speech in the Senate. The President said that officials should take into account national interests before signing a product sharing agreement. However, national interests are not taken into account in this case.
Commenting on this situation, Deputy Chairman of the Board of JSC Uztransgaz Murodulla Bashmanov said: "Export of natural gas is having an impact on domestic consumption. This is because of our debt to Lukoil, which accumulated last year due to some errors in the balance sheets. We bought gas for $146 from Lukoil and sold it to the population for $40. As a result, we suffered. It is our fault and we have to fix it by ourselves. We should not influence gas consumption of the people".