Uzbekistan, Kyrgyzstan may increase frequency of flights, establish new automobile routes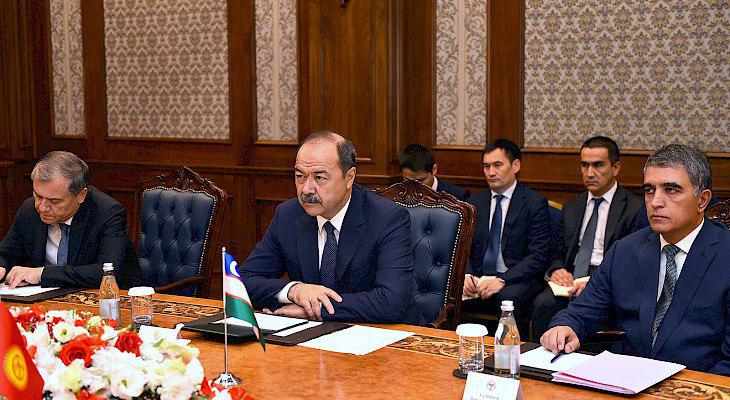 There are opportunities to increase the frequency of flights and car communications between Uzbekistan and Kyrgyzstan, Prime Minister of Uzbekistan Abdulla Aripov said at a bilateral meeting with the head of the Kyrgyz Government Mukhammedkaliy Abylgaziyevin an expanded format, Kabar reports.
"We reaffirm our firm commitment to the comprehensive development of mutually beneficial partnership with Kyrgyzstan. In the negotiations in a narrow format, we very thoroughly and fruitfully discussed issues of bilateral cooperation," Aripov said.
Aripov noted that the priority area is the further deepening of trade and economic cooperation.
"The results of the H1 2019 show a consistent increase in trade between countries. This gives confidence that in the near future we can achieve the set milestone of $1 billion. At the same time, in order to achieve the set objectives, it is necessary to create all conditions for the unimpeded movement of citizens, goods and services across our borders. We have found mutually acceptable solutions on these issues," he said.
According to him, the parties attach great importance to the development of industrial cooperation. And there is good potential for mutual interaction in the fields of industry, food industry, textiles, production of building materials and other spheres.
"For further dynamic development of transport and logistics potential of the two countries, we are working on the early completion of negotiations on the construction of the China-Kyrgyzstan-Uzbekistan railway. We should also actively use the capabilities of the Andijan-Osh-Erkeshtam-Kashgar highway. There are proposals to increase the frequency of flights, to establish new automobile routes between the regions of our countries," Aripov said.