Uzbekistan to manufacture agricultural machinery of Belarus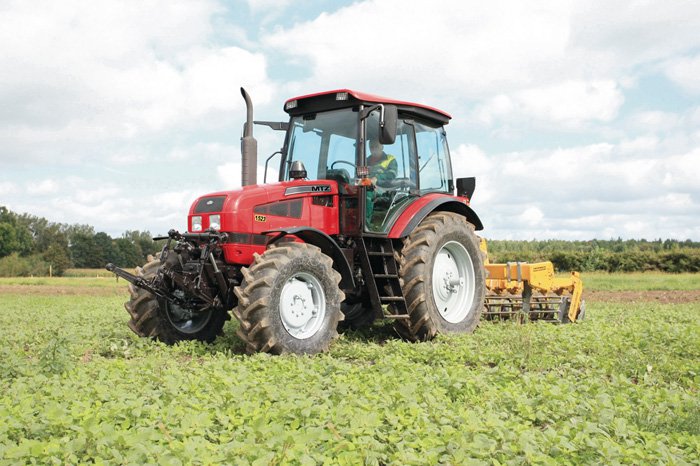 Uzbekistan intends to produce 5,000 tractors of Minsk Tractor Works (MTZ) and 500 harvesters of the Belarusian agricultural machinery manufacturer Gomselmash every year, BelTa reports with reference to the Industry Minister of Belarus Pavel Utyupin.
"The Industry Ministry has held a lot of meetings and has signed several agreements, including four basic cooperation agreements with MTZ, Gomselmash, Bobruiskagromash mechanical engineering company, and Minsk Motor Plant," Pavel Utyupin said.
According to him, the partners from the two countries have set ambitious goals. In the coming years, they plan to increase the production volume of tractors in Uzbekistan up to 5,000 units a year, Bobruiskagromash machinery – up to 1,000 units, Gomselmash machinery – up to 500 units. Minsk Motor Plant, being one of MTZ suppliers, will also increase its production volume up to 5,000 units annually.
"Each agreement provides for training of specialists in Belarus, drawing up a roadmap which will determine products and share of local content which may be up to 50%. In line with the agreement, the products will be sold not only in Uzbekistan's domestic market but also will be shipped to the neighboring countries," Pavel Utyupin said. "Of course, we will not be able to set up such enterprises at once, but it is important that the products will be competitive in the market. We aim to achieve the goal in one or two years," he added.
Pavel Utyupin noted that enterprises affiliated with the Industry Ministry account for around 30% of the Belarusian export to Uzbekistan. "What is more important is that the export has increased. Last year it doubled. This year the export has grown thanks to the Belarusian automobile engineering company MAZ, Bobruiskagromash and MTZ which has recently started to export to Uzbekistan not only ready-made tractors but also knock-down kits," he noted.
The Belarusian automobile engineering company BelAZ is one of Uzbekistan's long-time partners. The products are highly competitive: almost all quarry vehicles in Uzbekistan are from Belarus.