Driver, insulting a traffic patrol officer, arrested for 15 days in Tashkent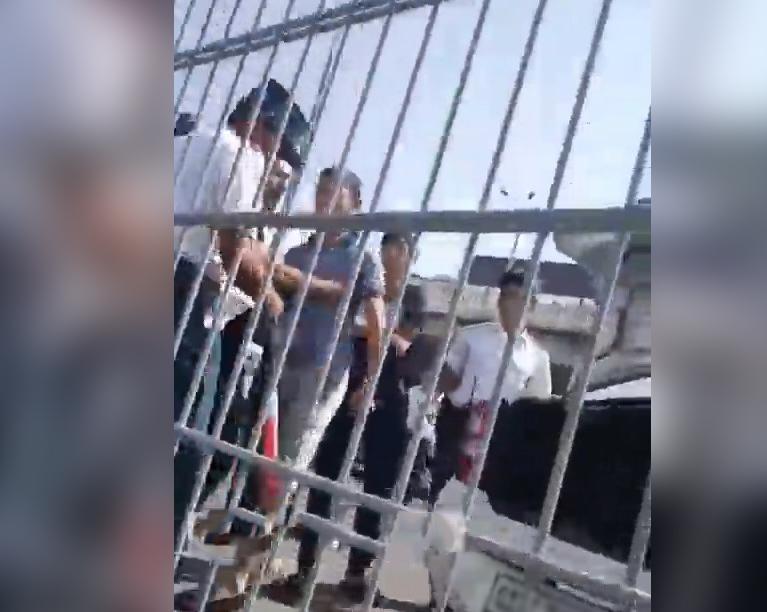 A video went viral on social networks, which captured the moment how a Cobalt driver insults traffic police officers in Tashkent. On this fact, law enforcement bodies conducted an audit.
The incident occurred on August 3 of this year at about 09:30 in the Bektemir district near the Compass shopping complex, where traffic police inspectors revealed a traffic violation by the driver of a Cobalt car, the press service of the Interior Ministry said.
The offender turned out to be 34-year-old Bakhromjon R., who parked his car (plate number 01 R 332 RA) under the road sign 3.27, prohibiting stopping and parking of vehicles. The violator began to interfere with the performance of official duties by the traffic police inspector. The driver forcibly took away documents from the hands of a law enforcement officer. Provoking inspectors to a fight, Bakhromjon R. insulted them using foul language.
The collected materials in relation to Bakhromjon R. were transferred to the administrative court of the Bektemir district. The court, having studied the case materials, found Bakhromjon guilty of committing the offenses under Part 1 of Articles 194 ("Failure to comply with the lawful requirements of an internal affairs officer") and 183 ("Minor hooliganism") of the Administrative Code of Uzbekistan. In accordance with Article 34, the court sentenced him to administrative arrest for a period of 15 days.