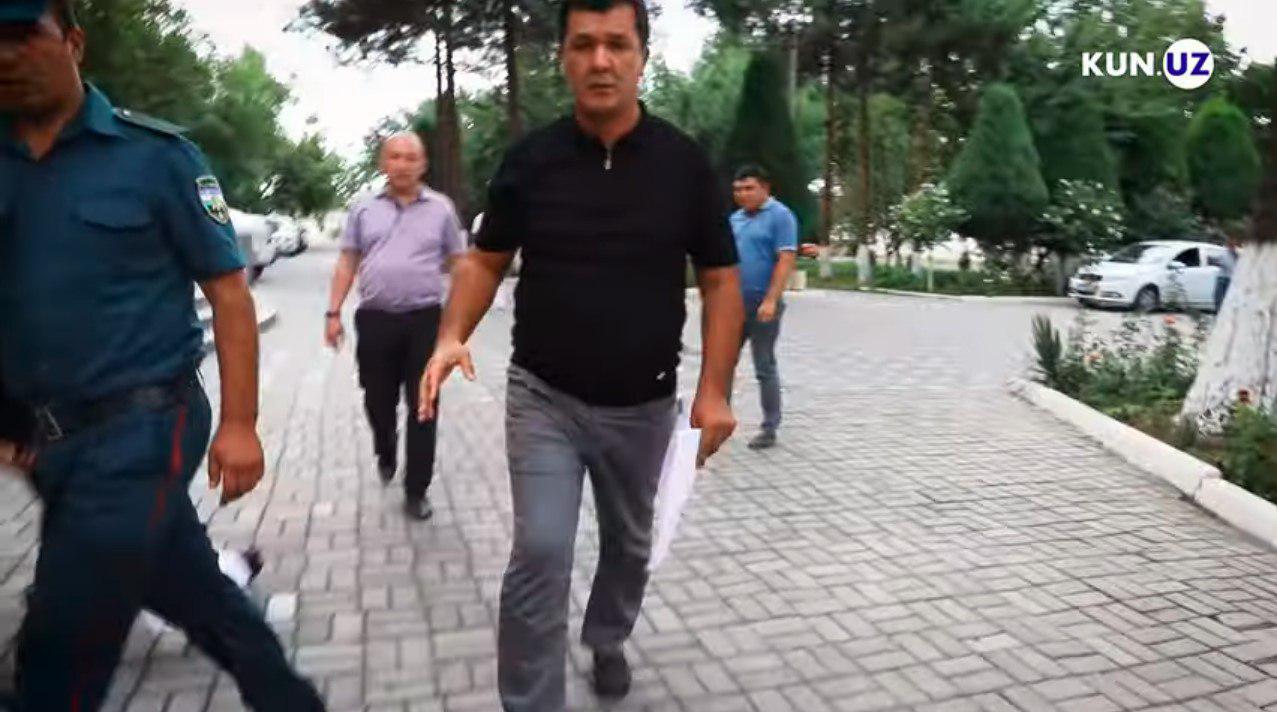 On August 14, Kun.uz employees visited the Olmazor district administration to receive comments on the appeal of the LLC Khiva Stroy head, who raised his concerns to the editorial office.
According to the complaint, the organization built two-storey houses in the Ibrohim ota mahalla of the district and they were distributed to needy families. The company implemented works worth a total of 1.5 billion soums, however, 800 million soums of this amount have not been transferred to the company since January 2018.
When Kun.uz employees came in the administration building to get some comments, the deputy khokim of the district for the issues of architecture, capital construction and communication development Abdurasul Vahobov treated businessmen and then Kun.uz employees in an unusual way. He attacked on the operator demanding not to shoot a video. He was unable to manage himself, continued his aggressive behavior and broke the editorial equipment (tripod).
Sadly, police and officials were watching the situation indifferently. The "violent" deputy khokim threatened to hand over the reporters to the prosecutor's office.
It should be noted that this is not Abdurasul Vahabov's first assault on the Kun.uz creative team. In January of the same year, the same official, without any notification, attacked on the website's video cameras and operators.
The team visited the administration building to witness an open dialogue with entrepreneurs. The deputy khokim could have said that he did not want to be caught on camera. This is what happens during a public appeal, and if one does not want to speak in front of the camera, this can be understood as part of the ethics.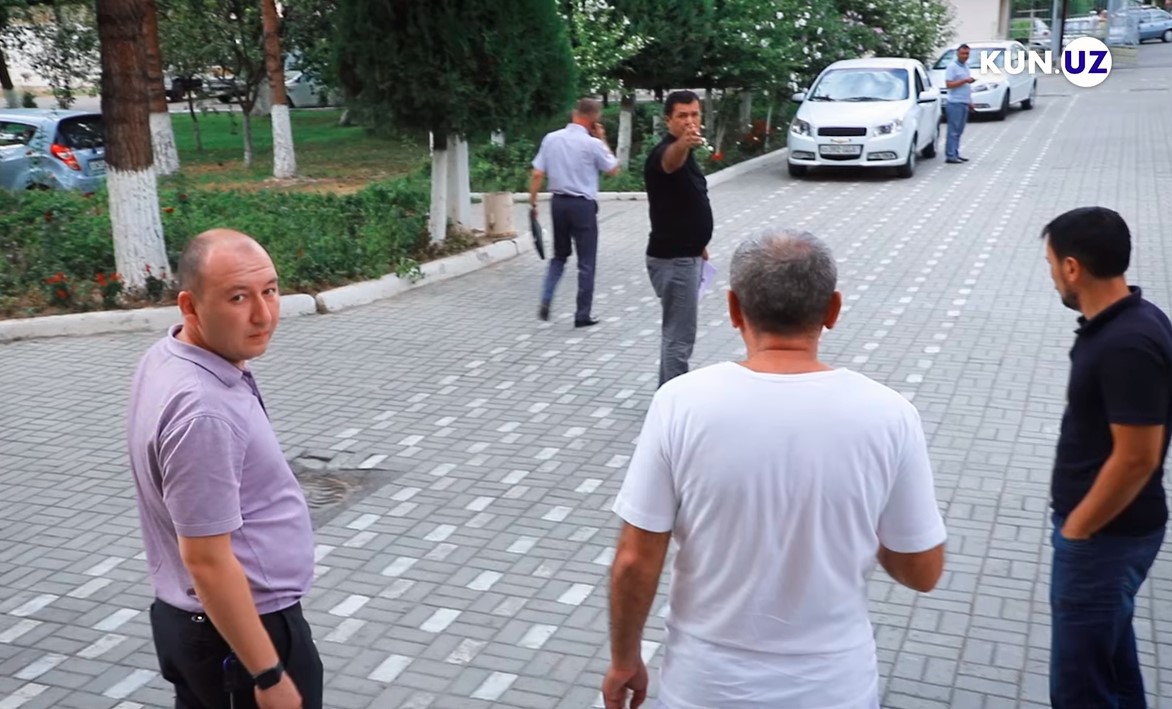 How can the deputy khokim's aggression be understood when the head of state personally instructs khokims to apologize to journalists?
The Law of the Republic of Uzbekistan "On protection of journalistic activity" stipulates that a journalist shall use the guarantee of personal immunity while carrying out his journalistic activity.
We urge the law enforcement bodies to respond quickly to the situation.