German agricultural specialists to introduce grape harvesting combines in Uzbekistan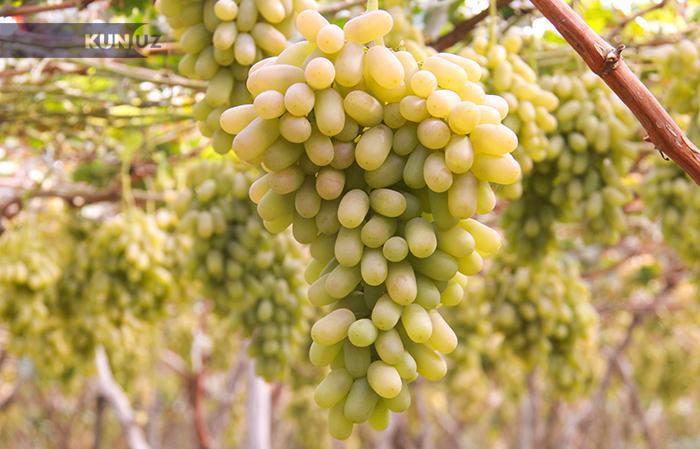 A meeting was organized at the Ministry of Agriculture with participation of representatives from business circles of the Federal Lands of Rhineland-Palatinate (Germany) aimed at strengthening cooperation in the field of winemaking and viticulture, the press service of the ministry said.
During the meeting, Deputy Minister of Agriculture, Director General of the Research and Production Center for Agriculture and Food Supply Bakhodir Khalikov expressed his readiness to introduce grape varieties in Uzbekistan based on German technology.
In 2019-2021, new vineyards are planned to be created on 23,400 hectares of land. An address program has been developed to create new vineyards on 8,290 hectares of land in 2019, 8,840 hectares - in 2020 and 6,270 hectares - in 2021. Today, in addition to local varieties, grape varieties such as Cabernet Sauvignon, Moratel, Hindogni, Rkatsiteli, Riesling, Muscat Pink, Muscat Hungarian, Aleatico have been introduced from France, Italy, Germany, Georgia and other countries.
In turn, representatives of business community of the Federal States of Rhineland-Palatinate in Germany noted that 80% of the grapes grown today for wine are planted on the basis of high technology with the help of a special combine. Experienced specialists expressed their readiness to introduce German technology in Uzbekistan.
During the conversation, the parties agreed to strengthen cooperation in order to grow German grape varieties in Uzbekistan, introduce new technologies into the sphere, in particular, plant grape varieties and harvest them on a combine, as well as widely introduce modern irrigation technologies, that is, drip irrigation systems to obtain high productivity.