Abdulaziz Kamilov, Wang Yi ceremoniously open Uzbekistan's new Embassy building in Beijing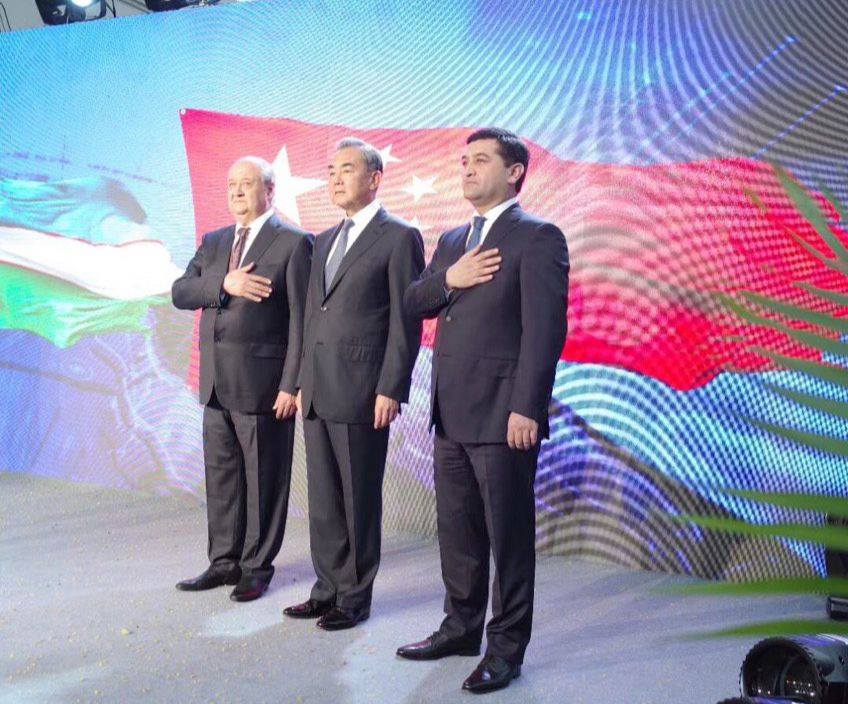 On August 19, 2019, Foreign Minister of Uzbekistan Abdulaziz Kamilov, who is on a visit in Beijing, together with the State Councilor and the Minister of Foreign Affairs of the PRC Wang Yi, took part in a ceremony to mark the 28th anniversary of Uzbekistan's Independence and the opening of the new building of our Embassy in the capital of China.
In his speech, Abdulaziz Kamilov emphasized that Uzbekistan is pursuing an open, comprehensively balanced, peace-loving foreign policy course, and expanding multifaceted cooperation with China is one of the priorities in this new policy.
The Minister noted that fruitful and traditionally warm negotiations between President Shavkat Mirziyoyev and President Xi Jinping at the second International Belt and Road Forum gave a powerful impetus to further strengthening of strategic partnership between the two countries.
"One of the brightest evidence of escalating strategic partnership is the opening of the new building of Uzbekistan's Embassy in Beijing, which harmoniously combines the original elements of centuries-old traditions of Uzbek architecture and the requirements of modern style," said Abdulaziz Kamilov.
He also heartily congratulated Minister Wang Yi and representatives of the Chinese side on the upcoming holiday - the 70th anniversary of the founding of the PRC, which will be widely celebrated on October 1.
At the reception, Chinese FM Wang Yi, delivered a welcoming speech. He emphasized that China and Uzbekistan trust each other, and are good friends. Over the past 27 years, Uzbek-Chinese relations, having stood the test of time, have maintained steady momentum, and development trend has been maintained in bilateral relations.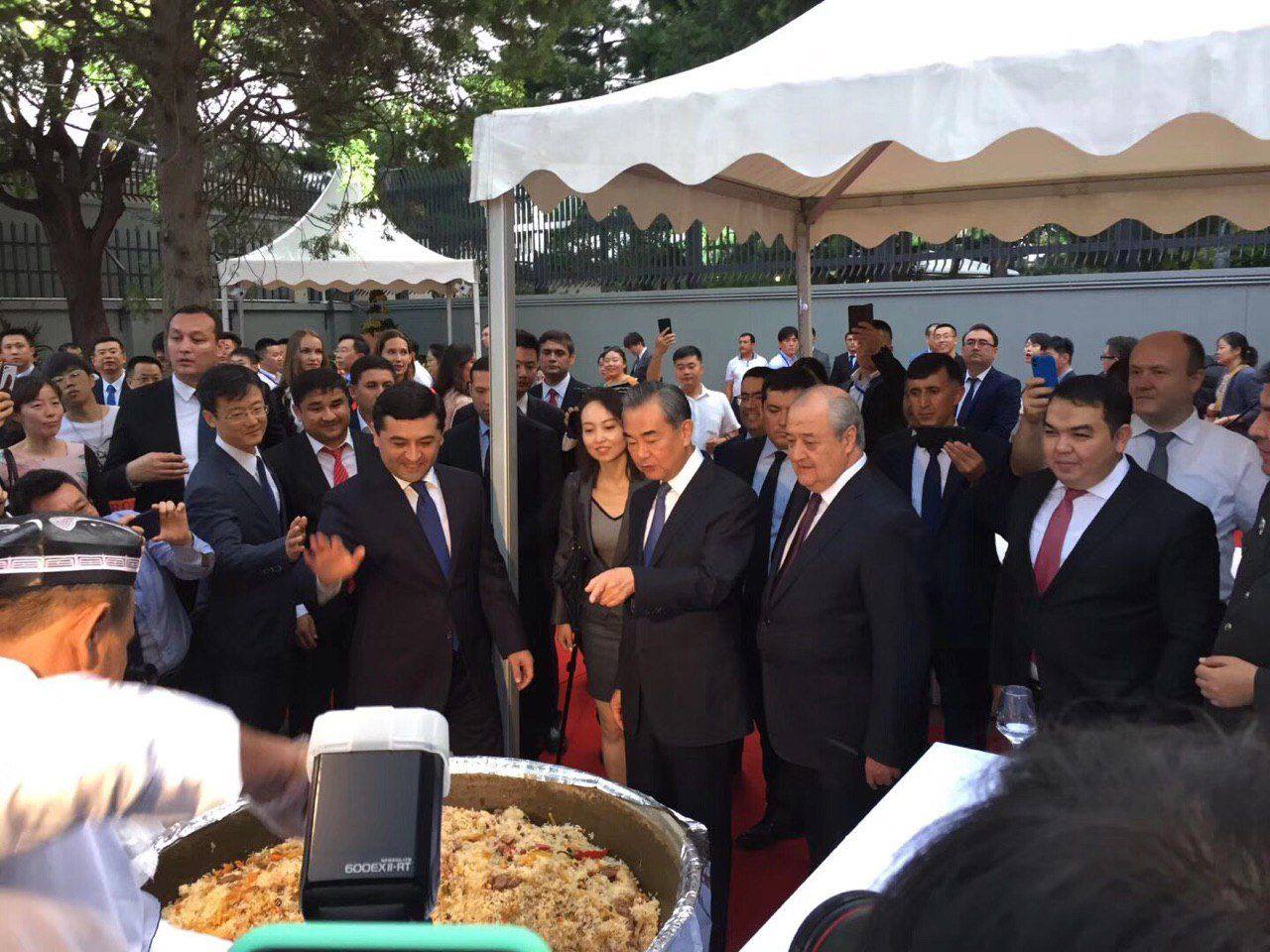 Starting from 2017, President Xi Jinping and President Shavkat Mirziyoyev held exchanges of visits and a number of bilateral meetings, not only working contacts were established between them, but also deep personal relationships.
Wang Yi expressed the hope that the new building of Uzbekistan's Embassy in Beijing will become a symbol of growing friendship and cooperation between the peoples of the two countries.