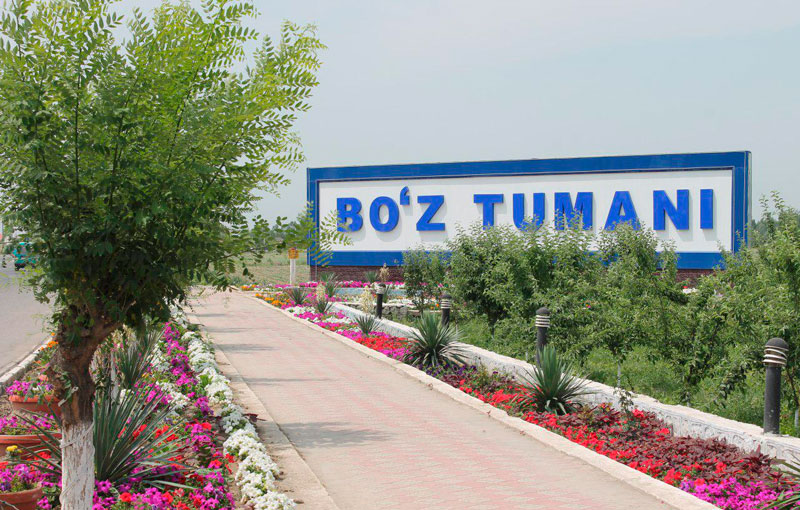 A plenary session of the Legislative Chamber of Oliy Majlis was held today. The "Yuksalish" nationwide movement reports about this.
At the session, deputies unanimously approved the decision of the Legislative Chamber of Oliy Majlis on renaming the Boz district of Andijan region as Bustan.
On May 16 this year, President Shavkat Mirziyoyev held a meeting in Andijan with participation of regional activists, heads of ministries and departments, teachers, businessmen and youth.
During the meeting, the khokim of the Boz district Inomjon Mamadaliyev addressed the President. In his address, he told about the history of the area and its name. There were mostly arid lands with a high level of salinity in the past, which caused the name to emerge. At that time, Sharof Rashidov said: "The day will come and these lands will turn into a blooming garden (bustan)," and in connection with the upcoming 70th anniversary of the district in 2020, he asked the President to rename the Boz district as Bustan, which is more consistent with its current state.
Then, the head of state ordered allocation of 25 billion soums to the district for the development of socio-economic facilities and construction.