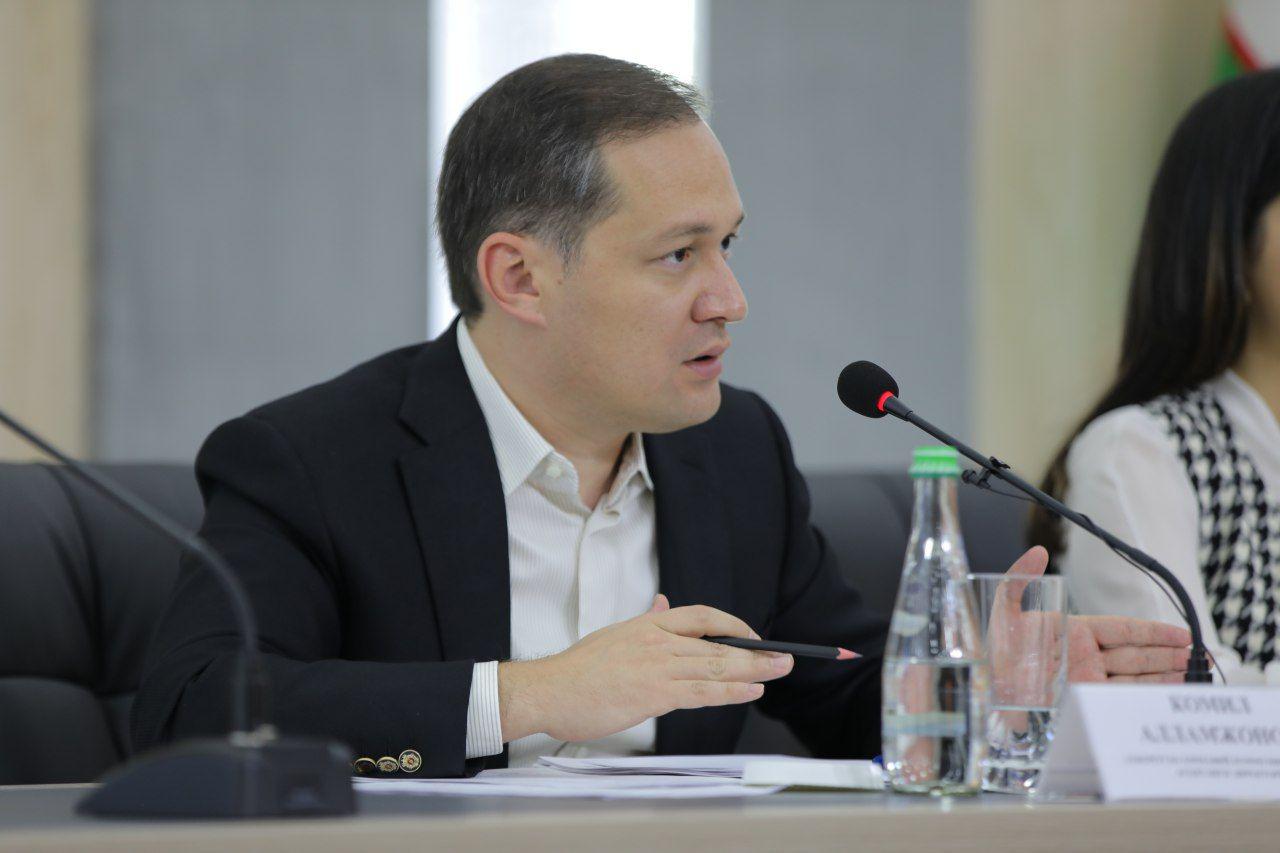 The head of the Agency for Information and Mass Communications Komil Allamjonov criticized activities of government organizations' press services at a meeting on October 4.
Yesterday, at the Agency for Information and Mass Communications, a meeting was held on activities of government press services. The meeting was chaired by the director of the agency Komil Allamjonov.
At the event, a number of critical opinions on activities of press services of state bodies were voiced. The Agency's head emphasized that the information policy in this area is not properly formed.
"Heads of information services must act on the basis of a presidential decree. Your status is equal to a status of a deputy. Therefore, you must inform the management of your organization's shortcomings and look for solutions together. 78 heads of information services gathered here. If each one of them publishes one message a day, the media space will be saturated with so much information. This is a very important and relevant issue during the information war," Allamjonov said.

He stressed that state bodies work day and night tirelessly, but because of the passive work of press services, their activities remain in the shadow.
According to Allamjonov, heads of information services do not have necessary skills to quickly respond to what is happening around. It is because of lack of qualified personnel.
He noted that information services of a number of ministries and organizations should hold monthly press conferences to inform the public about activities of the structure and development of a single media plan.