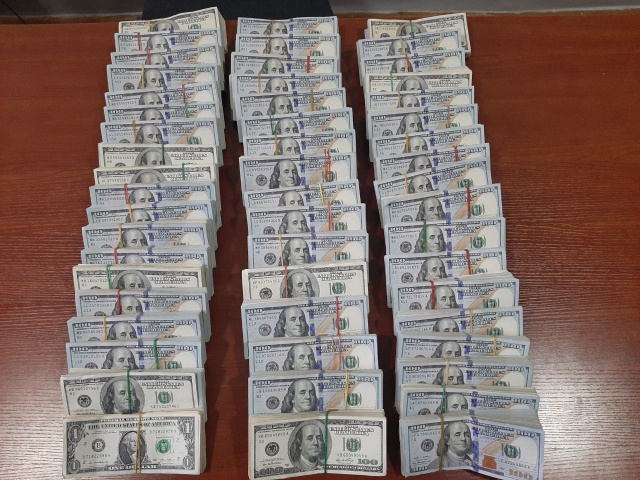 In the Fergana region, special services prevented the illegal circulation of cash foreign currency.
Reportedly, officers of the Department for Anti-Smuggling and Customs Infringements, together with the SSS representatives, detained an Uzbek citizen, who was trying to take out more than $516,000.
"On October 3, a Lada Xray car was stopped during an inspection in the Fergana region. The driver of the car tried to hide black packets under the car mat.
After examining the contents of the packages, law enforcement officials discovered that there was a total of $516,486, which was planned to be exported to a neighboring country.
"Currently, foreign currency in cash has been seized as evidence. Investigations are underway on the fact of smuggling," the State Customs Committee said.