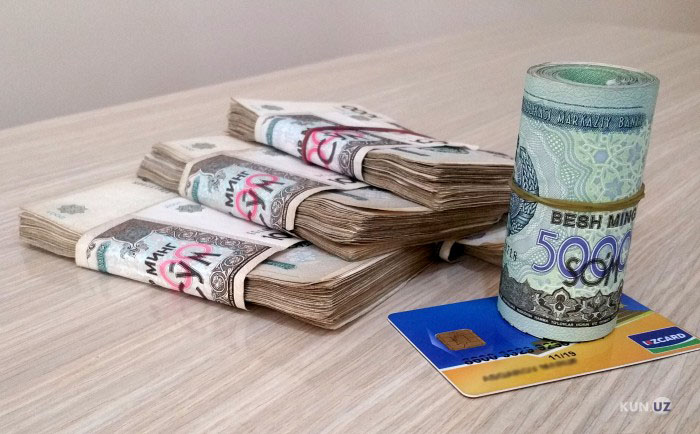 After a reduction in income tax and single social payment, a sharp increase in the number of Uzbek citizens receiving a salary of over 2 million soums was recorded, Deputy Finance Minister Dilshod Sultanov said.
"Last year, we reduced the income tax and single social payment. As a result, businesses began to legalize and show the salary, which was paid in an envelope. The number of people who receive a salary of more than 2 million soums has begun to increase sharply," Sultanov said.
As he says, if earlier such money was received by only 18% of the population, now this indicator varies at the level of 25%.
"Two million soums is an indicator for us, like a threshold that we are analyzing during this year," the deputy minister noted.
According to the State Statistics Committee data, in Uzbekistan, the average monthly nominal accrued salary amounted to 1.822 million soums in 2018, which is 25% more than in 2017.
Earlier, it was reported that President Shavkat Mirziyoyev instructed the government, when preparing the draft State Budget for 2020, to provide for the establishment of a basic corporate tax rate of 15% (now 12%) while maintaining the tax rate on income paid in the form of dividends.
It is also envisaged to reduce the single social payment rate from 25 to 12% for state enterprises and legal entities with a state share of 50% or more in the authorized capital.