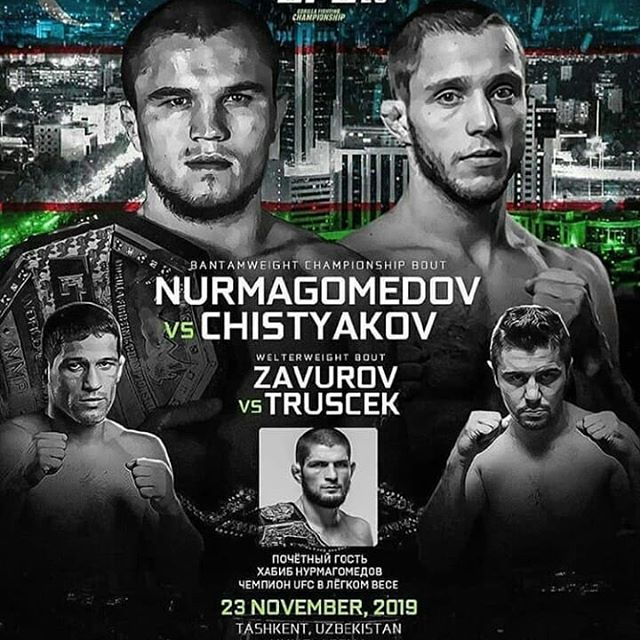 On November 23, 2019, Humo Arena sports complex in Tashkent will host the first official mixed martial arts (MMA) tournament. Khabib Nurmagomedov's brother Umar Nurmagomedov will be facing Nikita Chistyakov, nicknamed "Piranha", in the central battle of the night.
The event will be attended by several famous MMA fighters, including Khabib Nurmagomedov.

According to Khabib, 6 athletes from his team and 7 fighters from Uzbekistan will be holding battles.
It should be noted that Nurmagomedov is planning to open his own academy in Uzbekistan.