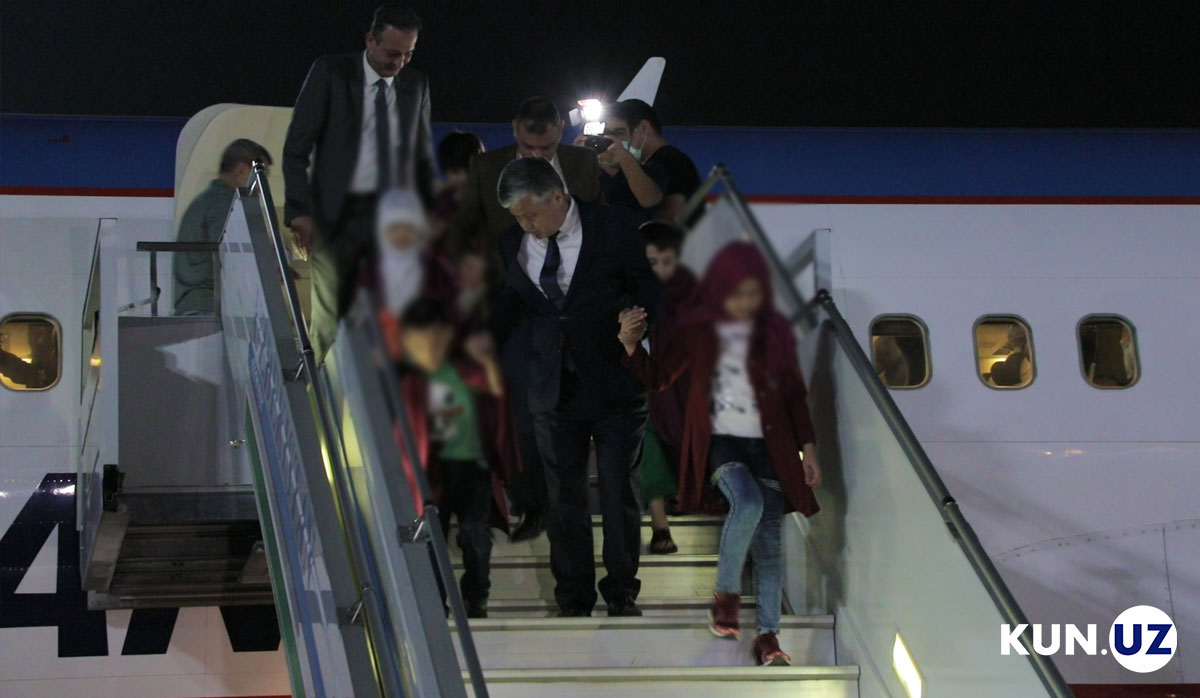 On October 10, 64 children were repatriated from Iraq on a special flight as part of a humanitarian operation "Mehr-2".
The chief Imam-Khatib of Tashkent Nuriddin Kholiknazarov, who also came to meet the children, noted that this initiative has a significant meaning and "now, our main task is to properly educate them."
Kun.uz correspondent who was present at the scene spoke with the children about the conditions in which they lived in Iraq.
"I am 10 years old. We have been in Iraq for 3 years. We lived there in prison. Mom was with me. Dad died. When a bomb exploded, it killed my father. Mom is in prison now. They fed us there, but we were not allowed to go outside. We are glad to be back here. Our relatives live here. We will go to them," a 10-year-old child says.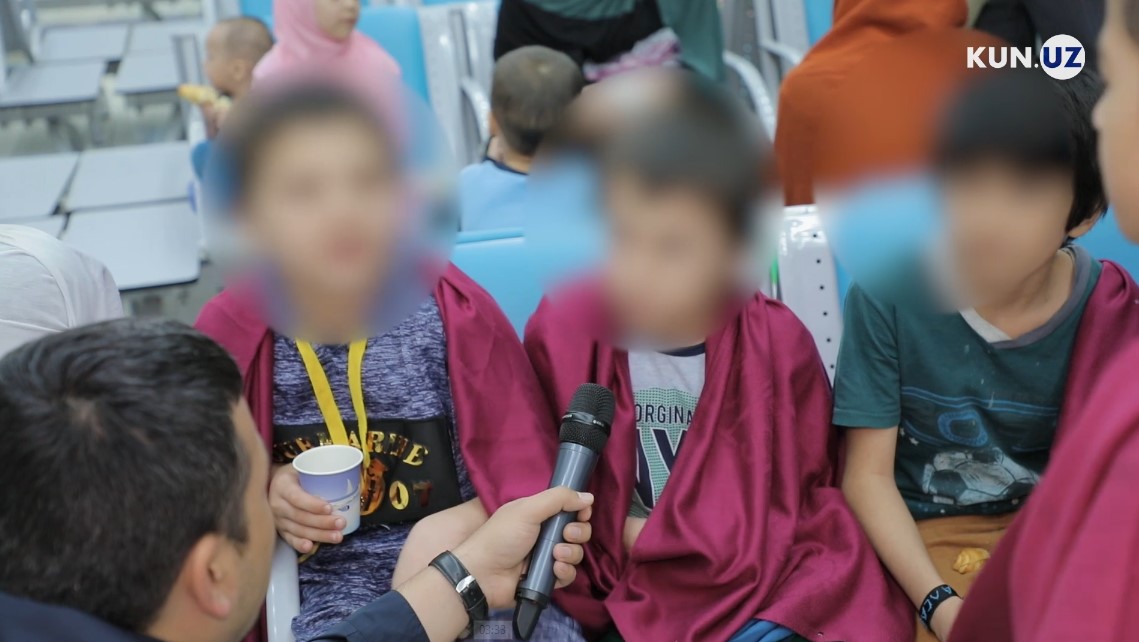 "I have not been in Uzbekistan for a long time, so I don't know the Uzbek language well. I know the cities of Bekabad and Tashkent. It is very beautiful here. I would like to see my grandmother and aunt," another girl said.
Kun.uz correspondent also spoke with the president of a non-governmental organization Justice Gate Firas al-Bayati, who helped in returning children to their homeland.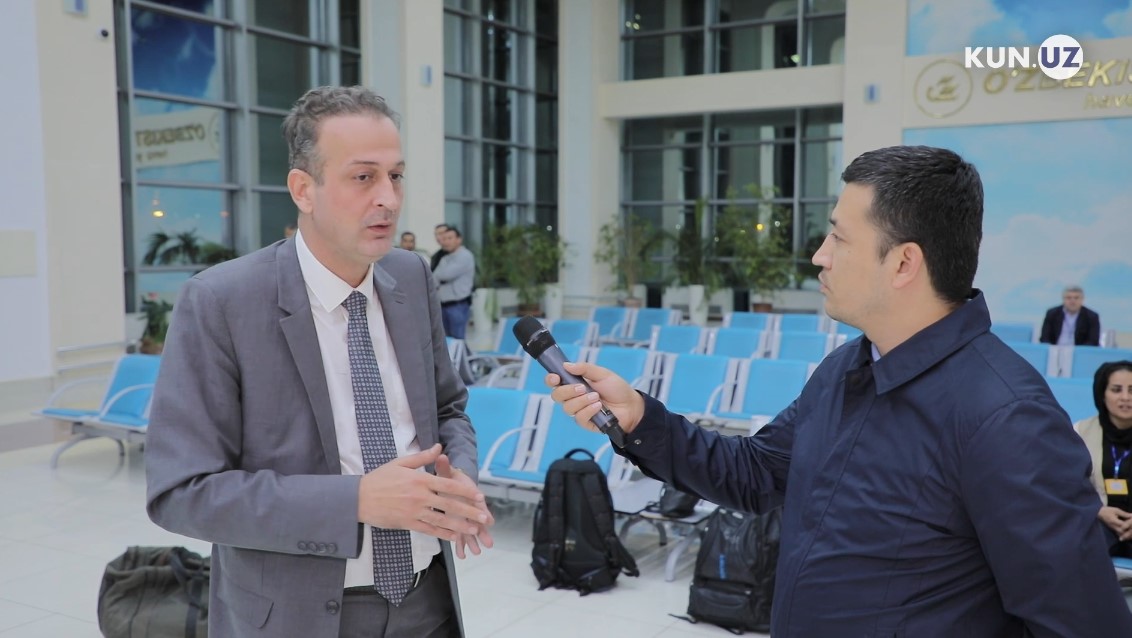 "We have accomplished this crucial task together with the Embassy of Uzbekistan in Kuwait, since there is no Uzbek Embassy in Baghdad. For this reason, the Ambassador of Uzbekistan in Kuwait paid an official visit to Baghdad on the issue of returning Uzbek children to their homeland. We are the only organization in Iraq working in this area. Our employees are talented and highly qualified specialists. Together with UNICEF, we support the efforts of the Embassy of Uzbekistan in this work," the head of the NGO said.