An article by an independent blogger Mirzo Subkhonov from Samarkand was published on Kun.uz website under the headline: "Illegal construction continues in the historical part of Samarkand: apartment building being constructed by demolishing the city police department".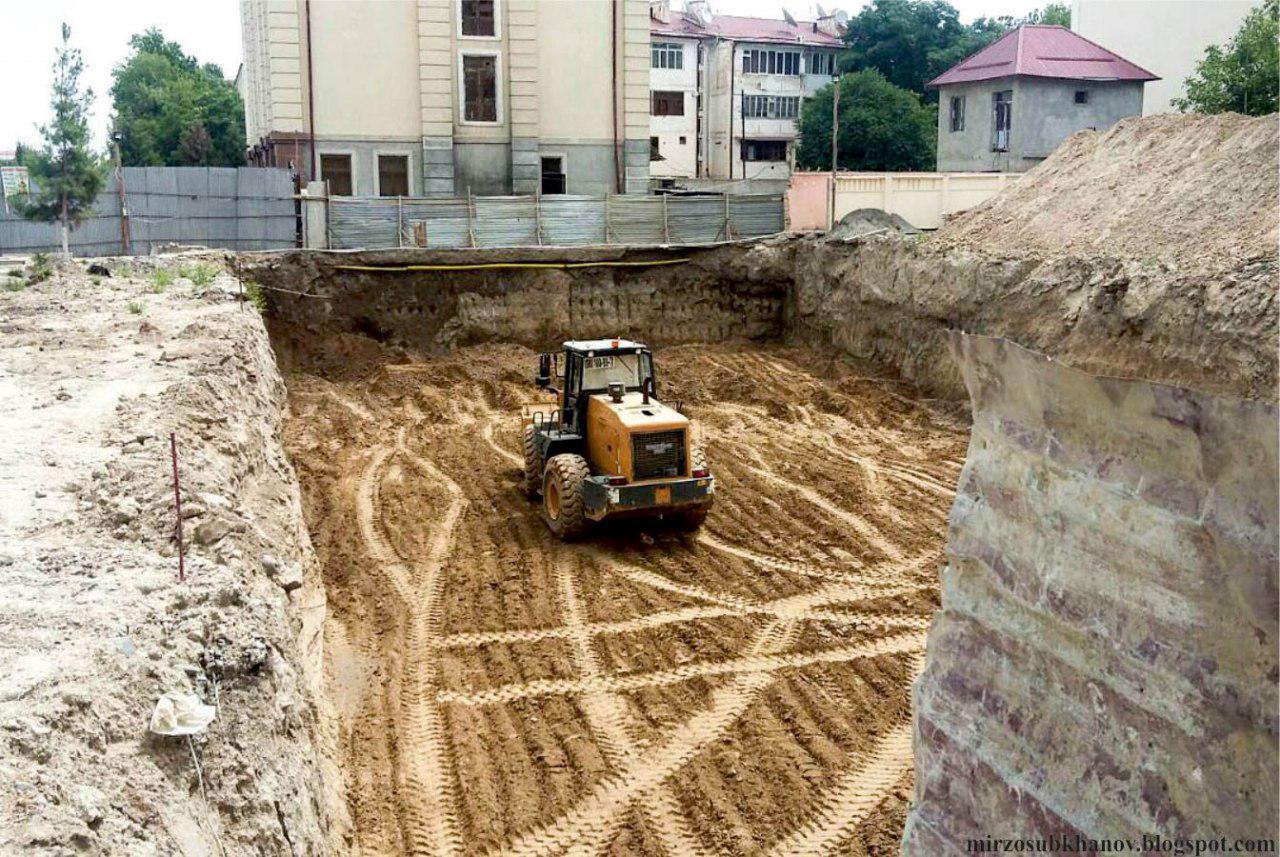 Then the blogger Subkhonov published a comment on his previous post under the heading "Property of the internal affairs bodies saved from a raider-builder" in his post.
According to a letter from the Inspectorate for Construction Supervision of the Samarkand region, presented by the blogger, the residential houses constructed by the LLC "Buran Kuruvchi Servis" were declared illegal as the previous erections here were included in the UNESCO list of 17 properties to be demolished.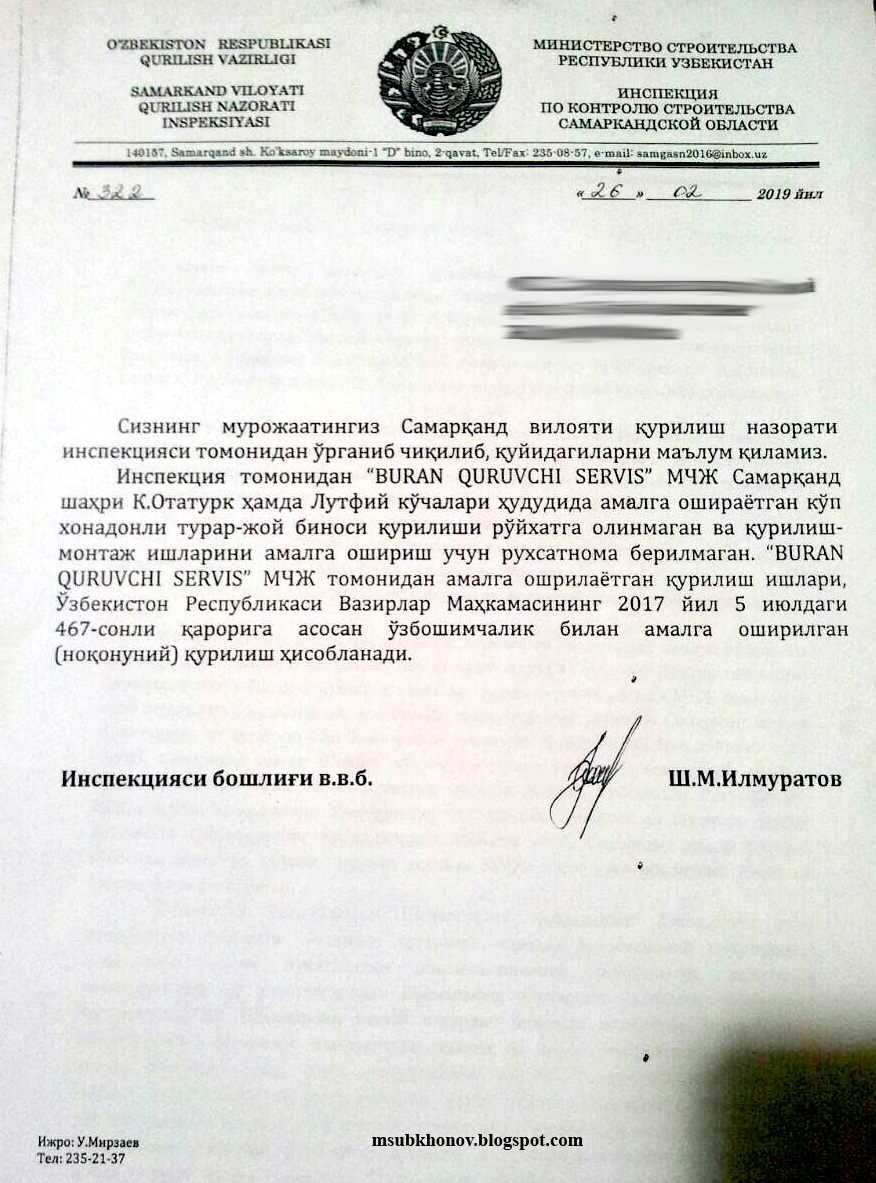 As blogger Mirzo Subkhonov told Kun.uz, LLC "Buran Kuruvchi Servis" filed a lawsuit against him after the publication.
"Last week I received a letter by mail from the Taylak Inter-district Civil Court. Opening it, I found a subpoena regarding the claim for moral damages.
On October 14, I went to the court, where I found out that LLC "Buran Kuruvchi Servis" filed a lawsuit for compensation for moral damage against me and another blogger for a total of 500,000,000 soums."
According to the lawsuit, publication on Kun.uz website of the article "Property of the internal affairs bodies saved from a raider-builder" led to a halt in the construction work.

Clients who entered into contracts for the purchase of apartments broke off the agreement and took their money back. As a result, the market value of the developer's apartments has fallen.
"By disseminating information discrediting our business reputation, we suffered moral damage, which we estimate at 500,000,000 soums," the statement of claim said.
It is noteworthy that on August 5, 2019, the Samarkand Administrative Court ruled that LLC "Buran Kuruvchi Servis" illegally occupied the territory on the Ataturk Street, which belongs to the Samarkand police department.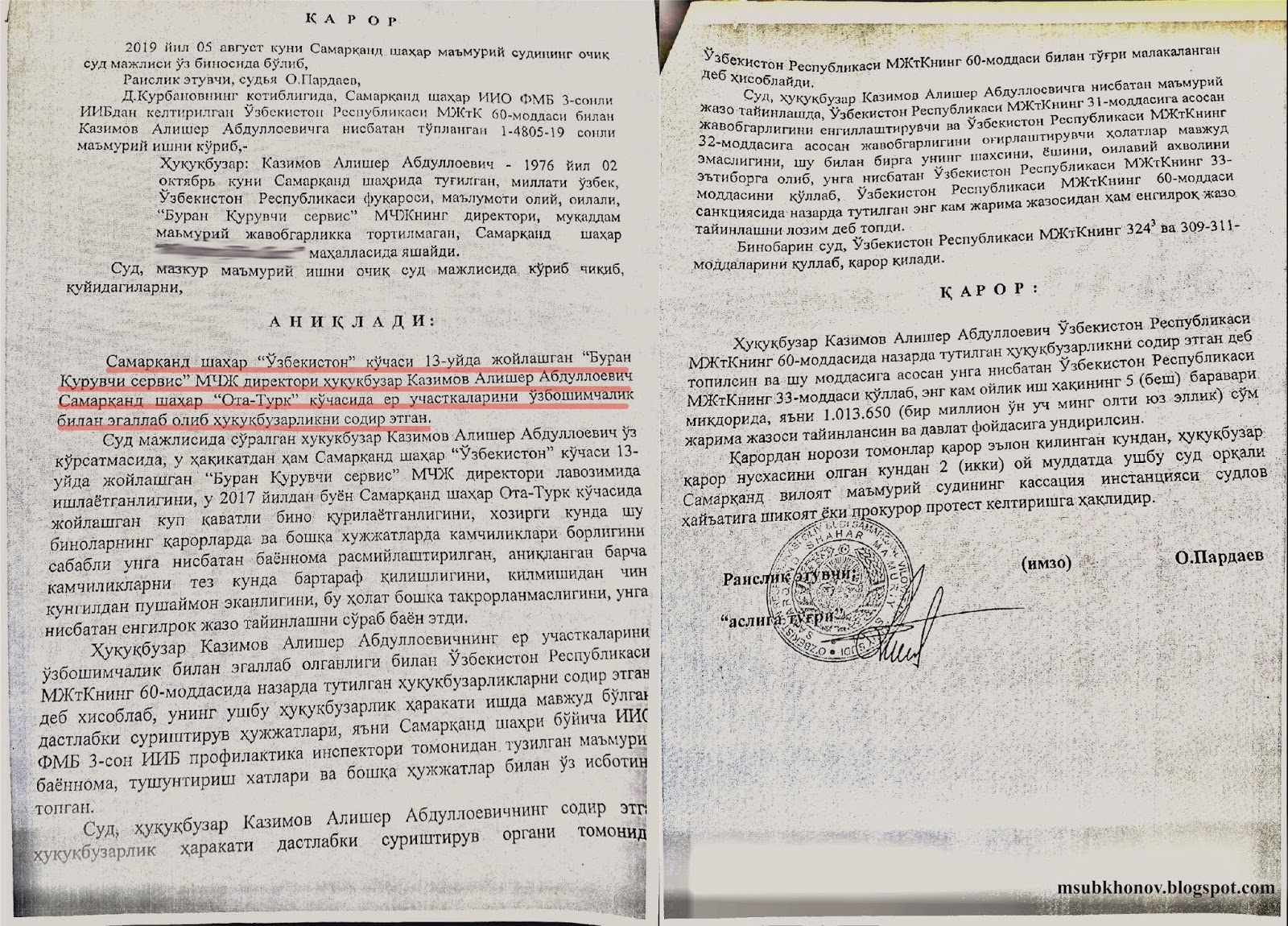 The blogger published his post based on documents from a government organization and a court order.
"I do not receive income from blogging activities. Even if the court takes the side of the plaintiff, I do not have the money that he demanded. And if the court exacts everything from me that I have, it certainly won't improve the developer's financial situation," Subkhonov said at an interview with Kun.uz.
According to the Taylak district court, consideration of this civil case is scheduled for October 18.
Kun.uz will continue to observe the situation.