UZEX sells car number plates for 113 billion soums in January-September 2019
Following the past nine months of 2019, the UZEX online platform sold 26,820 units of vehicle number plates for 113.2 billion soums. The average cost of one transaction was 4.1 million soums.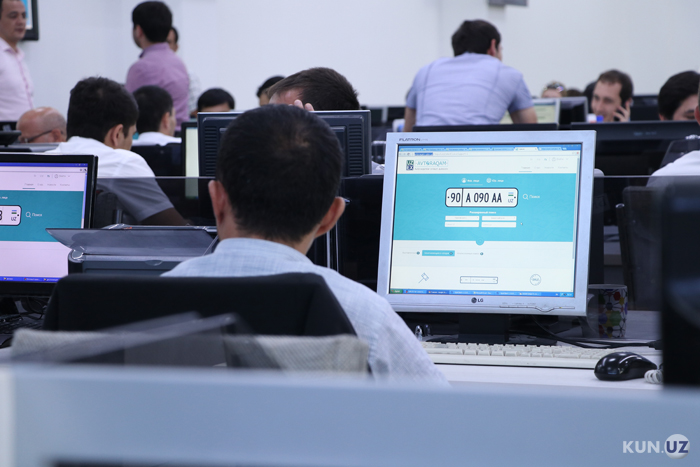 Total turnover of the JSC UZEX made up 31.6 trillion soums and grew by 41% compared to the results of 9 months of 2018. The total volume of transactions with small and private businesses increased by 36% in comparison with the same period last year and amounted to 15.5 trillion soums.
The volume of transactions made through exchange trading increased by 35% compared to the end of 9 months of 2018 and amounted to 27.7 trillion soums. During trades, the retailing businesses received additional 1.5 trillion soums in exchange for the formation of market prices.
During the period under review, deals were concluded for 2.6 trillion soums on e-government procurements, and savings amounted to 542.9 billion soums. Exhibition-fair trades increased by 26% and amounted to 1.1 trillion soums.
Products worth $105.8 million were exported through the exchange trading platform and exhibition-fair trades, which is 22% more than in the same period last year. Moreover, such commodity groups as cotton fiber (47%), polyethylene (31.5%), oil products (13%) and liquefied gas (7.8%) made up the structure of exchange exports.