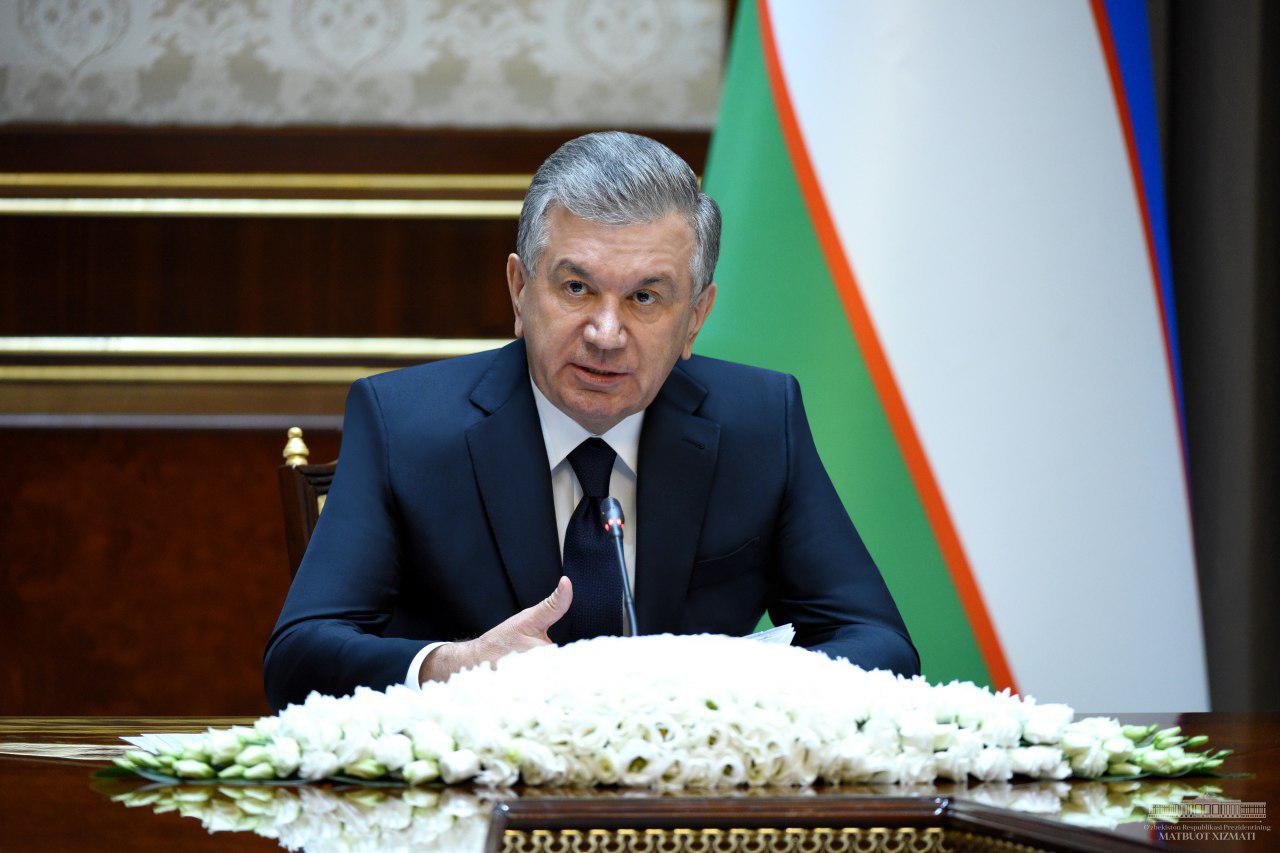 On October 23, President Shavkat Mirziyoyev held a meeting to analyze current efforts for industrial development, production and uninterrupted delivery of oil and gas products to consumers, the presidential press service reports.
During the meeting, the Ministry of Economy and Industry was instructed to carry out continuous monitoring of industries, find swift solutions to problems, and create a system to stimulate the further growth of the industrial potential of regions. Particular emphasis was placed on the need to strengthen the participation of small and medium-sized businesses in industrial production.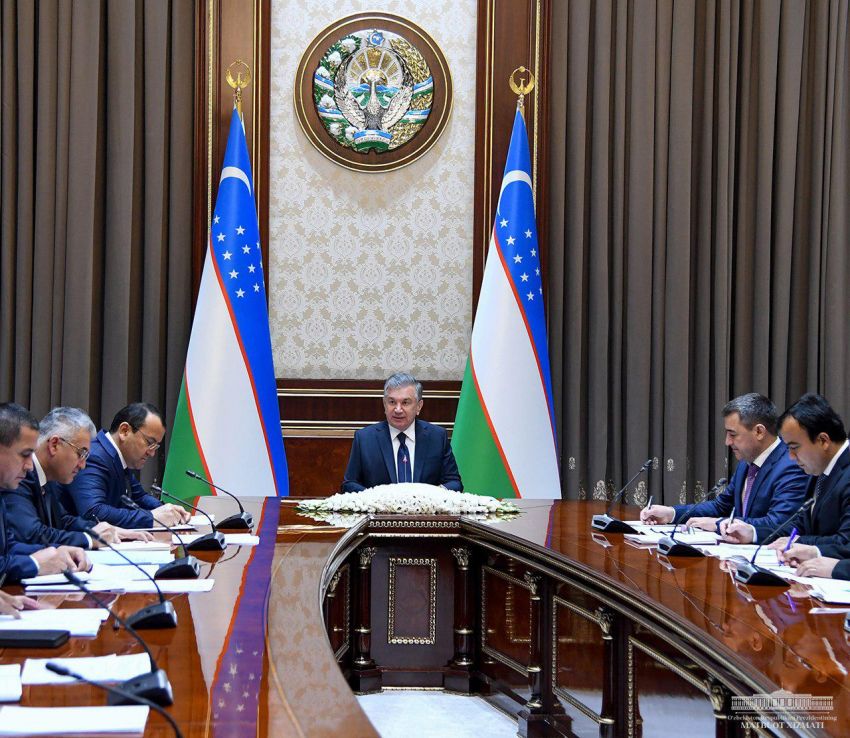 The state of affairs in the oil and gas industry was also analyzed at the meeting. The importance of measures taken in recent years as part of large-scale institutional reforms to raise efficiency and improve the system of managing the industry was noted.
Discussion focused on the problems in the field, shortcomings in the implementation of designed projects. It was instructed to take measures by the end of the year to fill in the possible backlogs, as well as to formulate a forecast for 2020 for the production and distribution of oil, oil products, natural and liquefied gas.
In the meantime, special attention should be paid, as it was stressed at the meeting, to increasing the production and processing of hydrocarbons, their uninterrupted delivery to the population and for exports, and reducing technological costs and losses.
The Ministry of Energy, oil and gas enterprises were instructed to ensure the fulfillment of forecast indicators for the production of petroleum products, natural and liquefied gas, as well as their supply to economic sectors and private consumers.
Officials were placed personal responsibility for preparations for the autumn-winter season, for the targeted use of borrowed funds, for finding additional reserves to boost oil and gas exports, and introducing a monitoring and accounting system for production volumes per wells.
To coordinate the implementation of the tasks it was proposed to form a working group from among the senior officials of the Accounts Chamber, ministries of economy and industry, energy and other interested government agencies.
The President insisted that executives report on the works undertaken to prepare economy sectors and social facilities for the autumn-winter season, paying particular attention to ensuring sustainable supply of fuel and energy resources to customers.