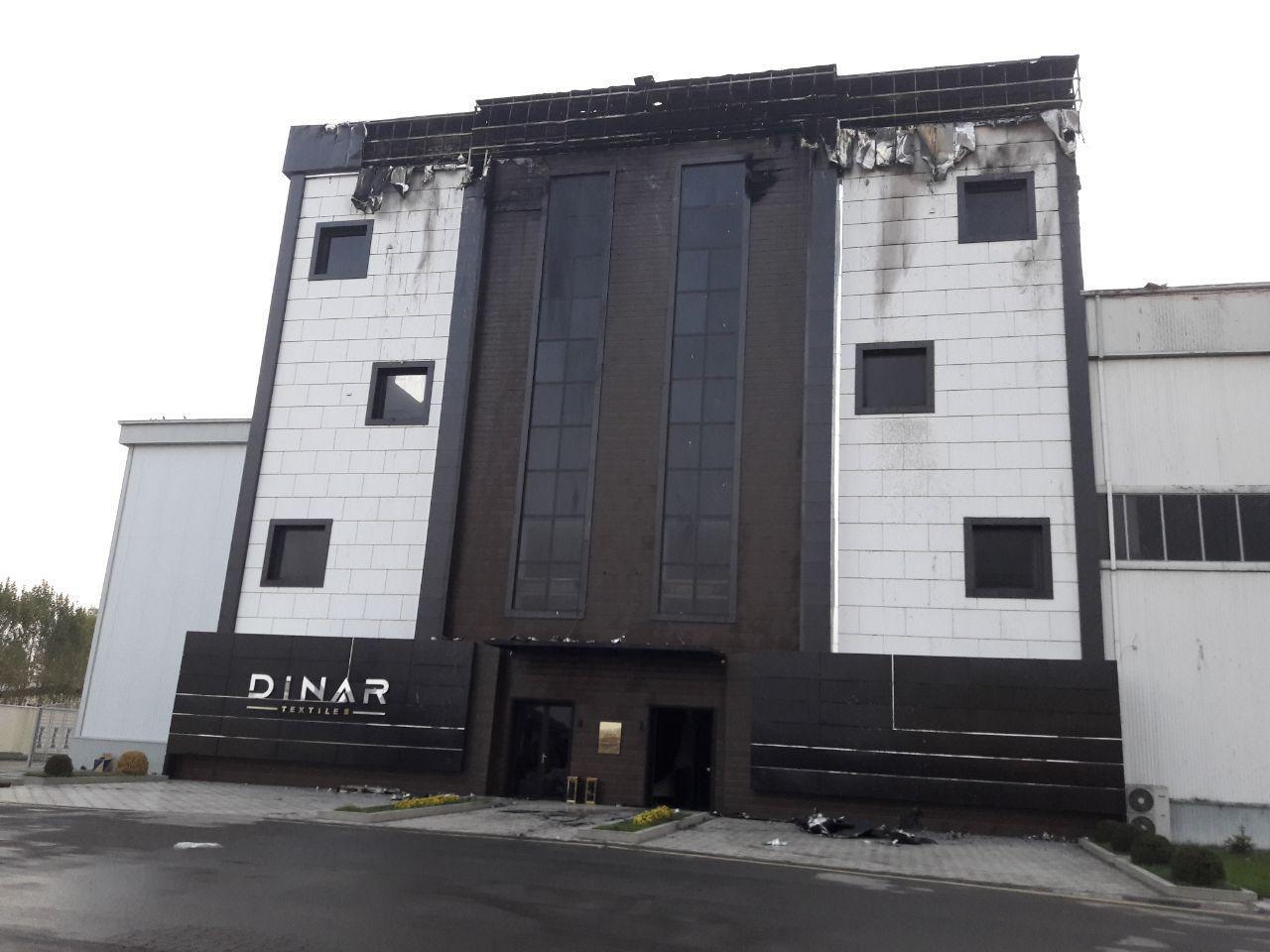 On October 25, in Andijan, a fire brigade commander, who collapsed from the third floor of a burning building, was killed while extinguishing a fire at a textile enterprise. This was reported by the State Fire Safety Service.
After providing the first aid on the spot, the fire brigade commander of the 1st professional fire safety unit of the Andijan region was taken to the regional branch of the Republican Scientific Center for Emergency Medical Care, but he died in the hospital.
Reportedly, the fire broke out in the Dinar Textile's warehouse, where the fabric is dried and processed. A dyeing workshop, roof and office premises on the area of 1,500 square meters also caught fire. To extinguish the fire, 18 units of firefighting equipment (16 tank trucks and 2 special vehicles), 4 water transporting vehicles of the landscaping department and 1 vehicle of the "Andijonchirok" enterprise were involved.
Arriving at 23:40 at the scene, the fire brigades localized the fire at 00:30 and completely extinguished it at 02:45. About 1,200 square meters of the enterprise's territory were saved.
The Andijan prosecutor's office began a preliminary investigation.