Uzbek-Chinese industrial park to be created in the Navoi Free Economic Zone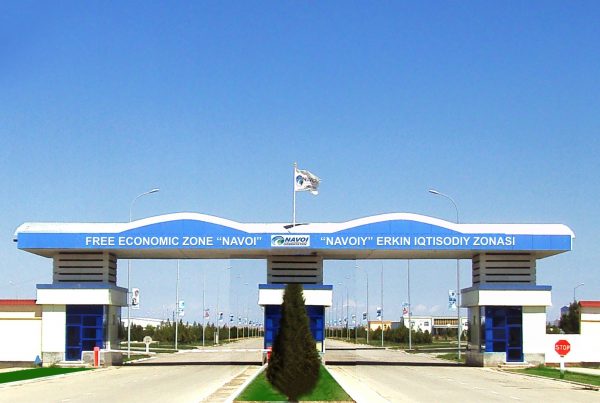 Closer ties between China and Uzbekistan have substantially boosted scientific cooperation in recent years, says Shavkat Salikhov, director of the Institute of Bio-organic Chemistry at the Academy of Sciences of Uzbekistan, told Xinhua in a recent interview.
Scientists from both countries have been rapidly promoting bilateral cooperation over the past three years, Salikhov said.
He noted that both sides have set up joint laboratories and are planning to create a medical research and production cluster, which produces medicine, treats patients and offers training.
Salikhov, also a foreign member of the Chinese Academy of Sciences (CAS) and was awarded China's highest state honor the Friendship Medal in October, said that the success of Chinese scientists and financial support from the CAS are crucial for the implementation of large-scale projects in Uzbekistan.
"China's economy is developing rapidly today, especially the sciences. No country has achieved such a success in this short period of time," Salikhov said.
"Chinese scientists have reached great heights, which can compete with the best scientists and scientific centers in the world. Our joint cooperation is already producing initial results," he stated.
In November 2018, a center for the study of drugs in Central Asia and the Central Asian Scientific and Educational Base as part of the Chinese Academy of Sciences were created in Tashkent.
Both centers will become an important platform for scientific and educational cooperation in the field of medicine in Central Asia, the expert said.
Speaking of long-term plans, Salikhov noted that his institute is planning to set up an Uzbek-Chinese industrial park in the Navoi Free Economic Zone in Uzbekistan.
The park will have a pharmaceutical plant that produces chemical synthesis of substances necessary for the modern pharmaceutical industry, making it the first of its kind in the region.
The industrial park, now still in early stage, will also train more than 200 highly qualified scientific and technical personnel and create 500 more jobs.
"This project will become an example of scientific and technical cooperation between China and countries along the Belt and Road Initiative, and will contribute to the sustainable socio-economic development of our nations," Salikhov said.