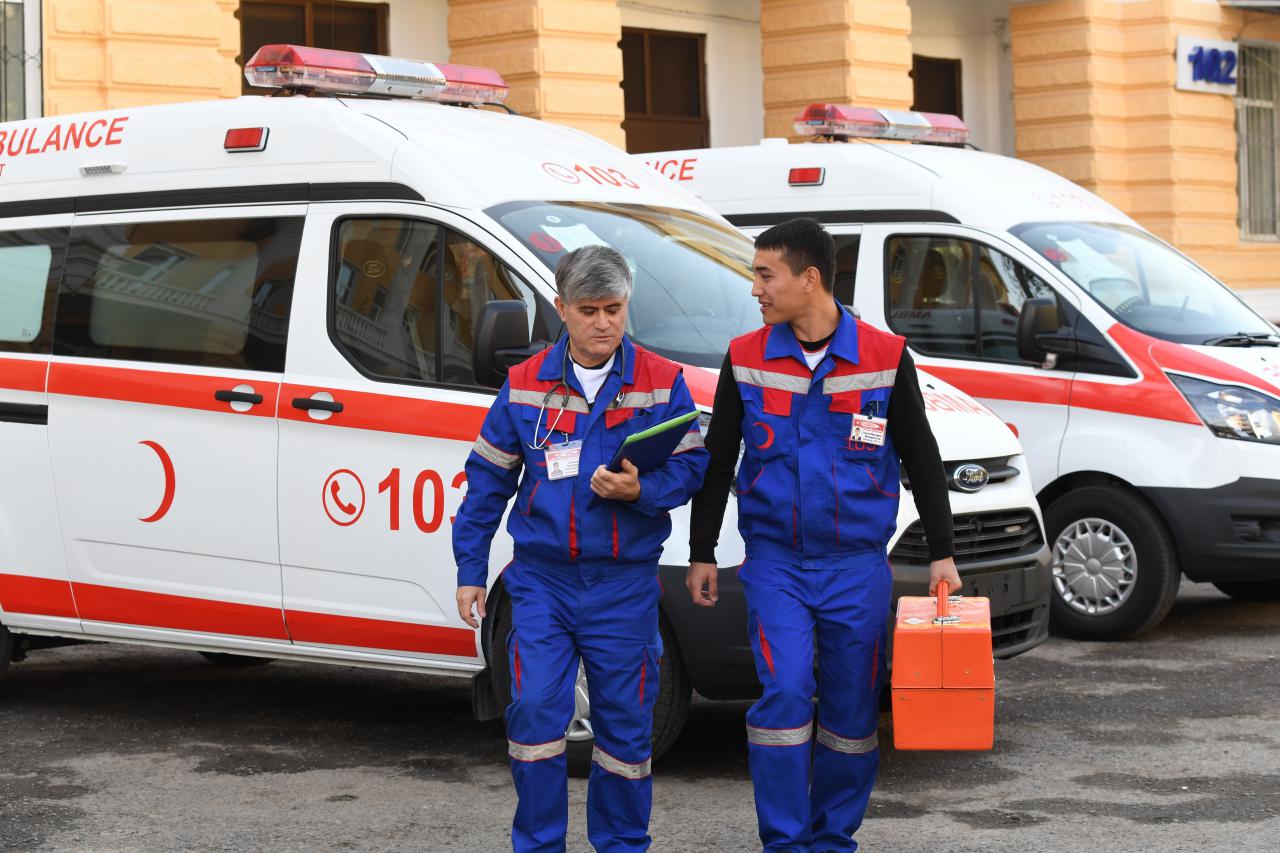 Henan Costar Group will supply Uzbekistan with 150 Ford ambulance reanimobiles equipped with modern medical equipment.
9 of these cars were brought today. By the end of the year, another 141 are planned to be delivered.
In the salons of these ambulance cars, modern surveillance cameras have been installed, which will create the provision of emergency medical personnel from a distance (from the call center) with the necessary consultations and relevant recommendations of doctors to provide assistance to seriously ill patients.
And also, with the goal of implementing the project "Introducing modern information and communication technologies into the activities of the ambulance service in all regions of the country" with Huawei, negotiations are being held with Chinese partners to raise the necessary funds.
It is worth noting that with the establishment of modern call centers, a number of problems will be eliminated. Currently, the work is underway on the repair of the call center at the Tashkent city emergency medical station of the Republican Scientific Center for Emergency Medical Aid. Installation of modern information and communication technologies, delivered by Henan Costar Group, has also come to an end.
An automated control system of the ambulance service is also being introduced in test mode. Currently, training is going to be started for workers, who will use this system. Starting from December 1 of this year, the system will be fully launched in the city of Tashkent.
In the next stage, online applications with which patients can directly send their requests from a tablet or phone, will be developed.