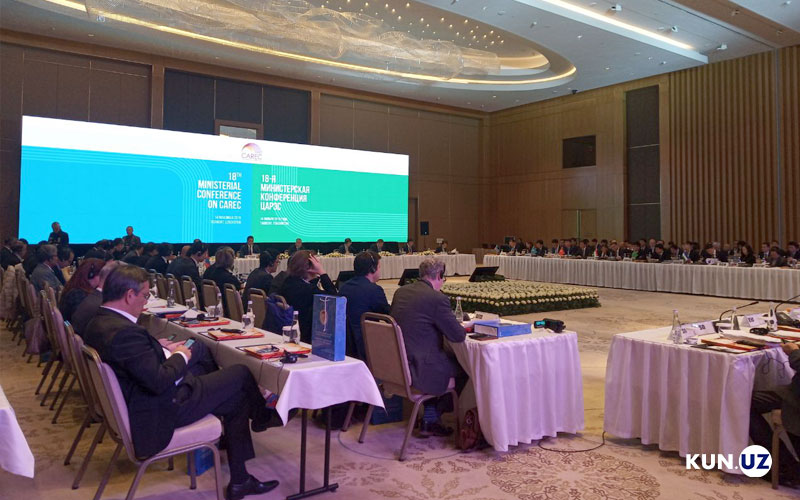 The 18th Ministerial Conference of the Central Asian Regional Economic Cooperation (CAREC) Program has completed its work in Tashkent, bringing together 180 delegates from 20 countries on its platform.
Within the framework of the conference, an important achievement was the 2030 CAREC energy strategy, which defines the priorities for further cooperation in the energy sector. They include improving the regional energy security by strengthening the relationship between the countries' energy systems, attracting additional investments through liberalization of the energy market and reforming the energy sectors of CAREC member countries, as well as focusing on innovation and environmental safety with the goal of creating tomorrow's energy systems that will meet the challenges of climate change.
It was announced that ADB will provide technical assistance in developing the CAREC tourism strategy until 2030 and the regional tourism investment mechanism for 2021-2025.
The joint statement of the ministers of CAREC member countries, signed at the end of the conference, consolidated the positive regional prospects, which are characterized by the growing trade-economic interaction of the states with the beginning of a qualitatively new stage of economic reforms in Uzbekistan. The document also identified further collaborative actions to implement the CAREC comprehensive strategy until 2030 in the areas of economic connectivity, trade, tourism, agriculture and human development.