Flag of Uzbekistan in Urgench ranks fifteenth among world's tallest flagpoles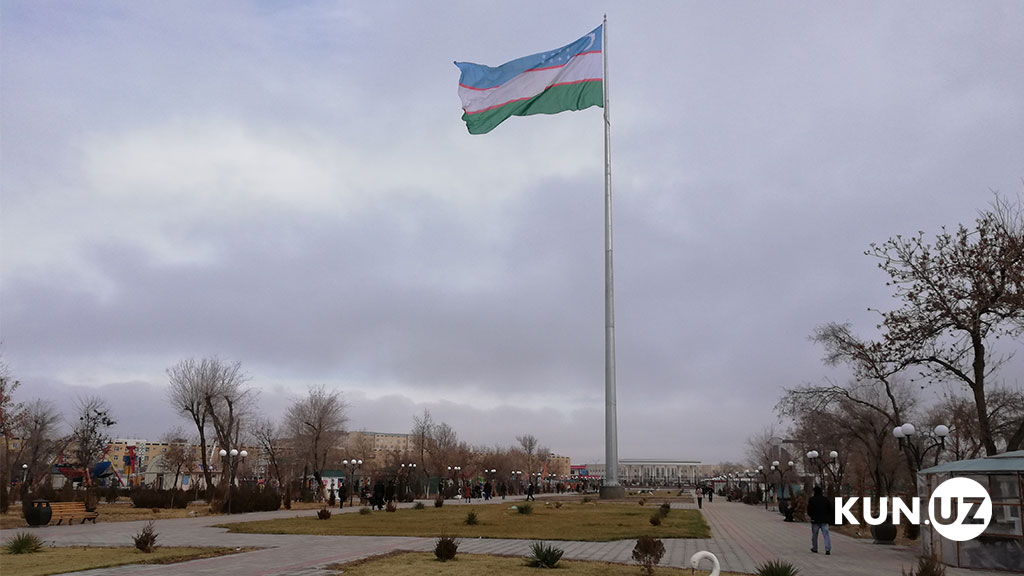 The nationwide movement Yuksalish has published a ranking of the world's tallest flagpoles. According to the rating, the flag of Uzbekistan installed in Urgench, Khorezm region, is ranked fifteenth. The flagpole is 66 meters tall.
Currently, the Jeddah Flagpole (Saudi Arabia), holds the number one spot, reaching a staggering height of 170 meters. It is located in the middle of King Abdullah Square in Jeddah, the second largest city in the country.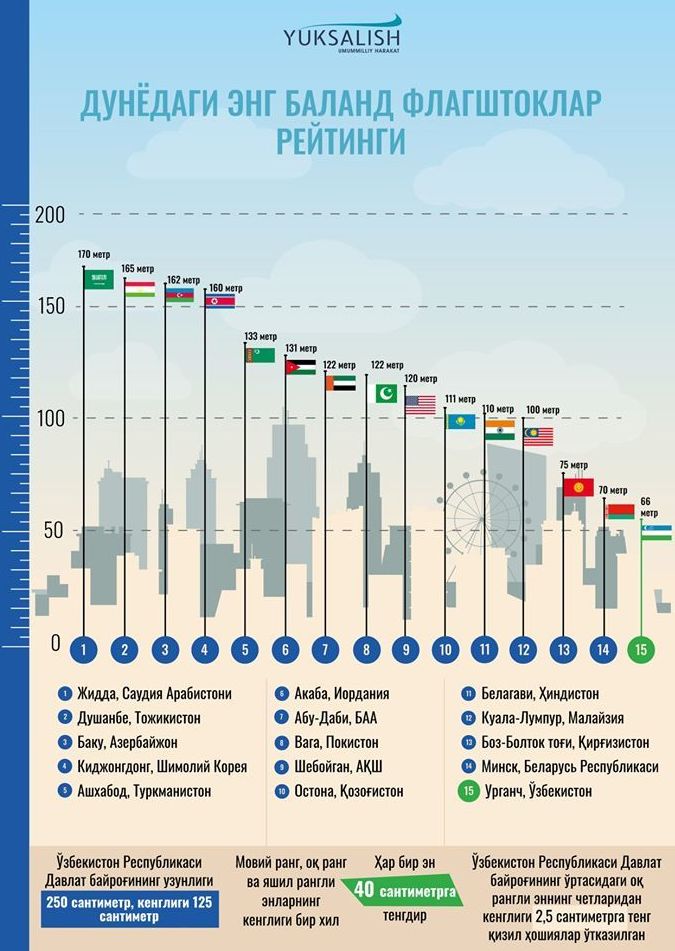 The Dushanbe flagpole in Tajikistan is the world's second tallest. It stands 165 meters high. The design process of the flagpole began in July of 2009, and the flagpole was officially erected in May, 2011.
The TOP-10 includes such countries as Azerbaijan, North Korea, Turkmenistan, Jordan, UAE, Pakistan, United States and Malaysia.