Interior Ministers of Uzbekistan and India sign an agreement on combating transnational crime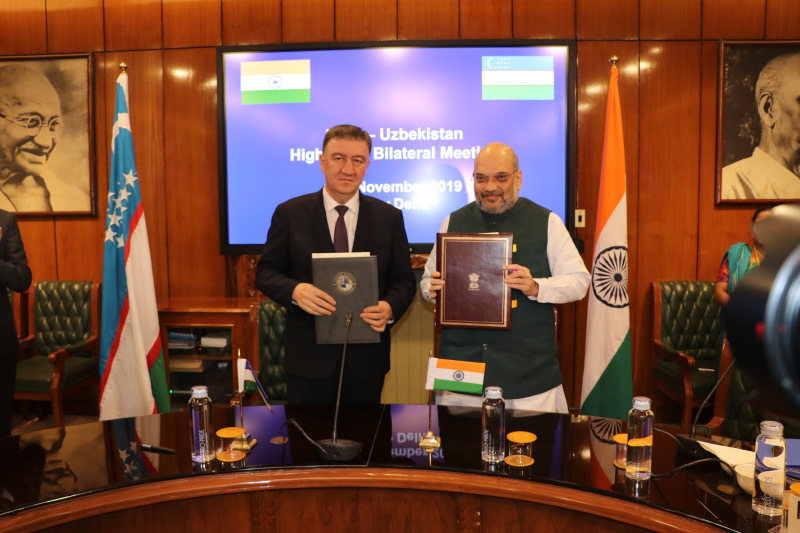 Uzbekistan's Minister of Internal Affairs Pulat Bobojonov held a bilateral meeting with his Indian counterpart Amit Shah on November 20, the ministerial press service reports.
During the negotiations, the parties discussed the prospects for the further development of bilateral interagency cooperation.
Particular attention was paid to the issues of combating transnational organized crime, illicit trafficking in narcotic drugs and psychotropic substances, countering terrorism, human trafficking and illegal migration, and the rapid exchange of information in these areas.
Following the meeting, an agreement was signed between the Ministry of Internal Affairs of Uzbekistan and the Ministry of Home Affairs of India on cooperation in the fight against transnational organized crime and international terrorism.