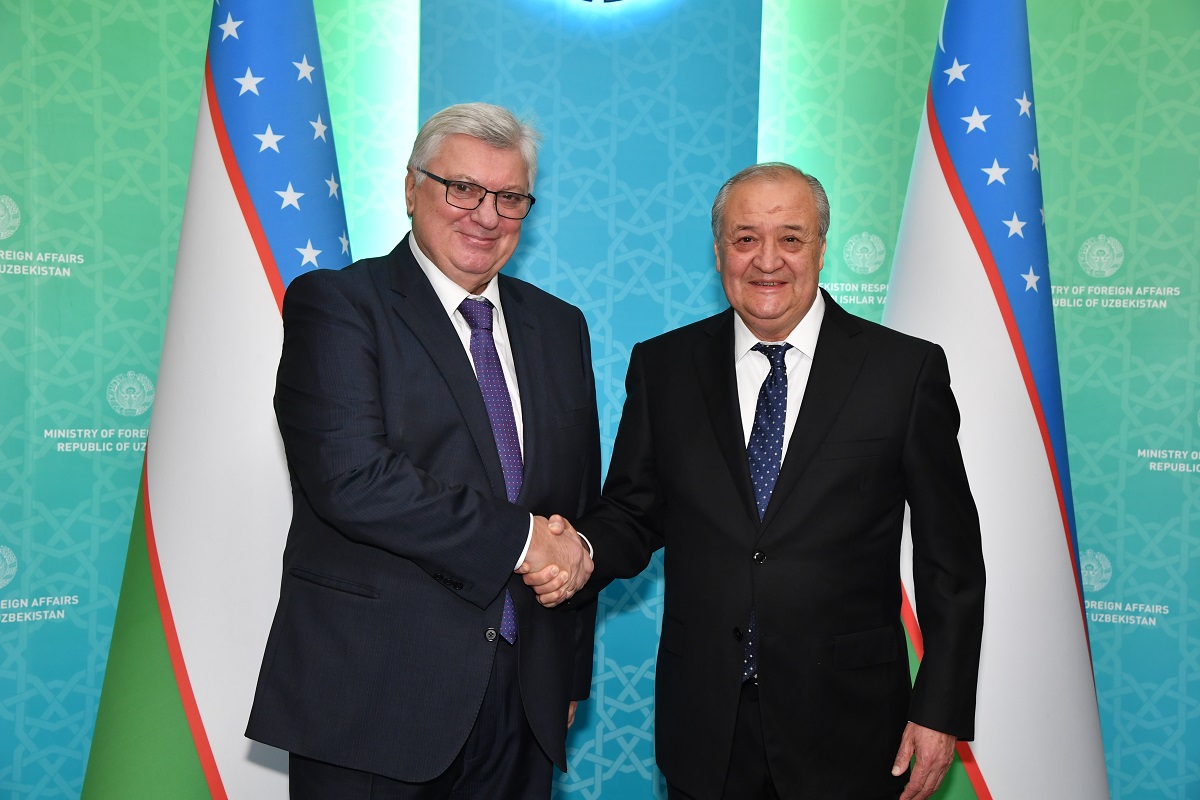 On December 9, 2019, Foreign Minister of Uzbekistan Abdulaziz Kamilov received Anatoly Torkunov, rector of Moscow State Institute of International Relations (MGIMO), who arrived in our country to participate in the official opening ceremony of a branch of the Russian university in Tashkent.
During the meeting, the parties welcomed the opening of the MGIMO branch in Uzbekistan in a short time and expressed confidence that this would serve to strengthen bilateral cooperation in the training of highly qualified personnel.
It was noted that the opening of the first MGIMO branch outside Russia testifies to the parties' interest in the active development of bilateral cooperation in the cultural, humanitarian and scientific-educational fields. An agreement to establish a MGIMO branch in Uzbekistan was signed in October 2018 in the presence of Presidents Shavkat Mirziyoyev and Vladimir Putin.
The parties exchanged views on other areas of cooperation between Uzbekistan and Russia.
The Ambassador of the Russian Federation Vladimir Tyurdenev also attended the meeting.