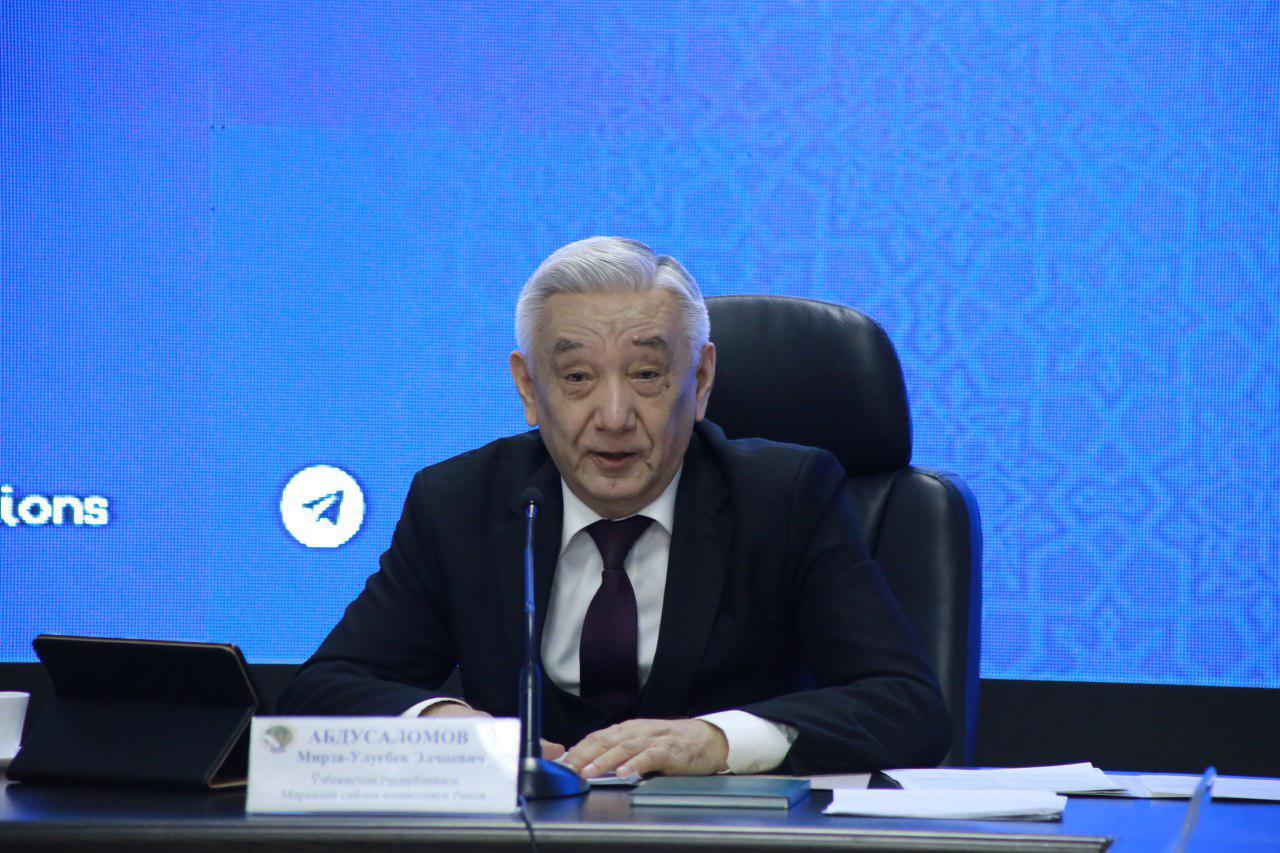 At a meeting of the Central Election Commission, held at the International Press Center on December 10, CEC chairman Mirzo-Ulugbek Abdusalomov said that the election campaign at places is not going well, and citizens complained that they do not see the candidates running for deputies.
"There are many appeals, especially from the countryside. Just yesterday I received more than ten letters. Our citizens write: "We do not see candidates running for deputies. Who are they at all?" "A representative of one of the candidates came and delivered a speech, but we did not see the candidate himself, we don't know who he is," another says. "Representatives are coming, but let the candidate come by himself," voters suggest. We urge parties to step the campaign up. Unlike previous elections, the current campaign is more intense, but as you can see, there is still work to be done," Kun.uz correspondent quotes Mirzo-Ulugbek Abdusalomov as saying.
The CEC chairman instructed the secretary of the commission to send letters from citizens to political parties.
During the meeting, issues of preparations for the election were also discussed. The chairman of the commission drew attention to the fact that at some polling stations responsible persons make the most elementary mistakes.
"Tomorrow all our working groups will go to the regions to prepare for the elections. There is still a lag in some issues, and mistakes in elementary things are made at places. There are drawbacks in the formation of polling stations, paperwork and much more. We must eliminate them," Mirzo-Ulugbek Abdusalomov said.
The insufficient amount of visual agitation for elections on the streets of Tashkent, especially information about parties and candidates, as well as the absence of party representatives at the CEC meeting, was criticized. Mirzo-Ulugbek Abdusalomov instructed the CEC members to study the statistics on the number of banners and posters of election campaigning on streets of the capital and submit a report on the works carried out.