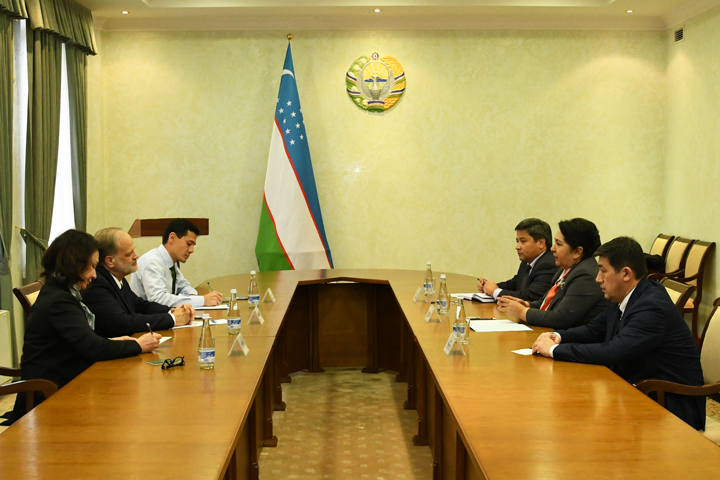 On December 10, 2019, the Senate Chairperson Tanzila Narbayeva met with John MacGregor, OSCE Project Coordinator in Uzbekistan.
During the meeting, issues of further expanding cooperation with international organizations based on the priorities of the National Commission on Combating Human Trafficking and Forced Labor were discussed.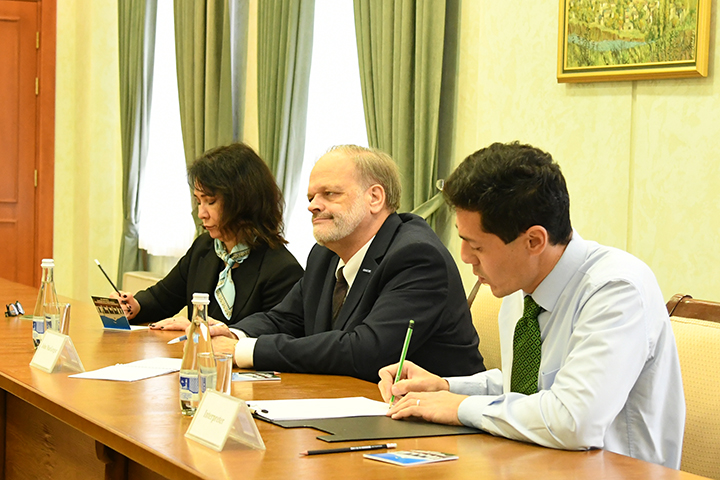 In particular, an exchange of views took place regarding the ongoing joint work to ensure the rights and interests of migrant workers, and to further develop in 2020 the interaction of the National Commission with the OSCE in this direction.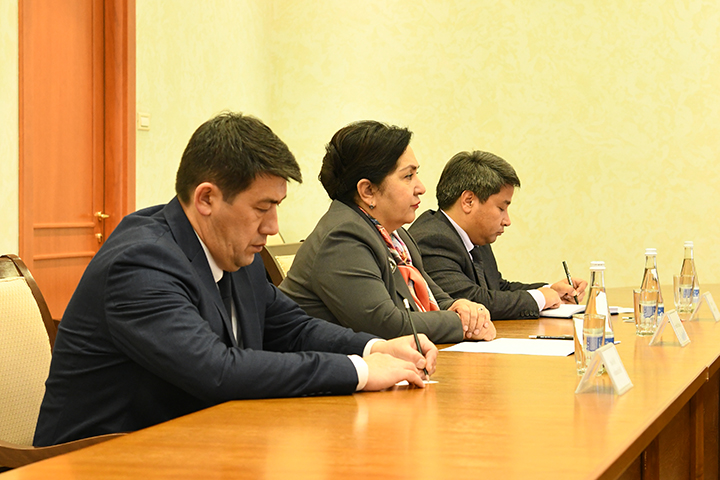 Thus, an agreement was reached on the development in 2020 of a program to put into practice joint projects to prevent human trafficking and forced labor, and to ensure the rights and interests of migrants. The program defines organizational and administrative measures to further improve national legislation, specific tasks for training personnel in this field, professional development of specialists and the development of international cooperation.