Central Asia chosen as the region of the year for tourist trips thanks largely to Uzbekistan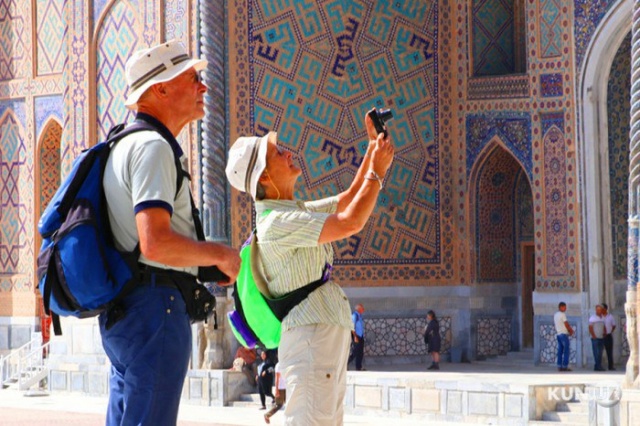 The American-Australian travel guide Lonely Planet has chosen Central Asia as the region of the year for tourist trips and actively recommends every traveler to visit the countries of the region, Lonely Planet writes in its annual ranking of the best places to travel "Best in Travel" in 2020.
Lonely Planet is a large travel guide book publisher. Founded by Maureen and Tony Wheeler in 1972, it identifies the world's most popular travel destinations. Around 200 authors of the publication regularly publish ratings of top tourist routes around the world, thereby influencing the decision of potential tourists.
The annual Lonely Planet rating is divided into four categories - 10 regions, 10 countries, 10 cities and 10 most budget-friendly offers.
In the category of regions, Central Asia ranks first. "This region, once enriched by world trade and travelers, has again become the center of world attention. Ancient cities, bustling bazaars and wild landscapes of Central Asia are attracting more and more visitors seeking adventure on one of the most legendary travel routes in history," Lonely Planet writes.
According to experts of the publication, the selection of Central Asia as the main region of 2020 was largely the result of "speedy reforms" in Uzbekistan aimed at fundamental transformations of the entire tourism industry in the republic. Introduction of a visa-free regime with respect to citizens of about 90 countries, unprecedented rapprochement with neighbors, significant increase in the number of foreign tourists are noteworthy achievement not only in Uzbekistan, but also in the entire region, the publication emphasizes.
Lonely Planet draws attention to the fact that the countries of the region now have either a visa-free regime or electronic visas for most citizens of the world: "Huge investments in transport and infrastructure make traveling along the modern Silk Road more accessible than ever before."
Uzbekistan was included in the Lonely Planet rating for the first time in 2018 and immediately ranked second in Asia after the Korean city of Busan as a destination for a tourist trip. In the April 2019 issue, Lonely Planet noted that "Uzbekistan is a must-visit country in 2019."