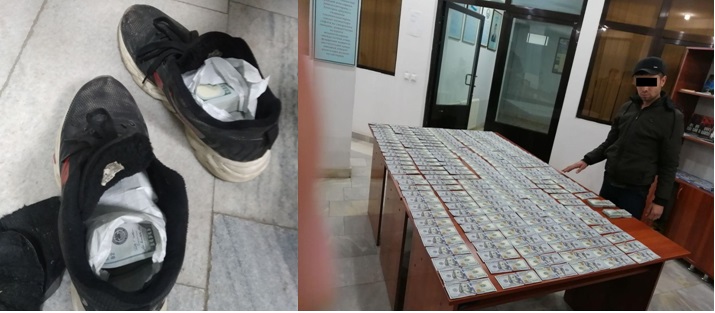 At the Dustlik border customs post in Andijan region, customs officers detained a man heading to the neighboring republic breaching customs control.
According to the press service of the State Customs Committee, during a customs inspection, it was discovered that the man had $40 thousand hidden in his shoes.
Currently, foreign currency in cash has been seized as material evidence and investigative actions are ongoing.
In accordance with the legislation, the export by individuals of cash currency from Uzbekistan is carried out in an amount not exceeding the equivalent of one hundred million soums.
Export of cash currency in an amount exceeding the established equivalent is carried out in accordance with the procedure determined by the Cabinet of Ministers of the Republic.