Two cars burned down after an accident in Tashkent, killing two people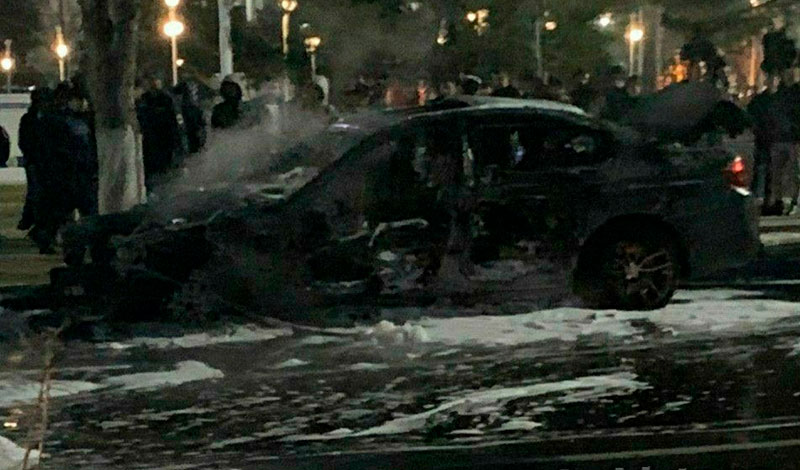 On January 9, at 23.20, on the Bunyodkor Street in the Chilanzar district, a traffic accident occurred involving two cars on the opposite the Palace of People's Friendship, the capital's police department reports.
Reportedly, a Lacetti car, operated by 44-year-old D. M., stopped at the traffic light before turning on to the Islam Karimov Street. At the same time, a BMW car, registered to a 63-year-old resident of Shaykhantakhur district K. M., moving with significant speeding, collided with the Lacetti. As a result, two cars caught fire.
The driver of the Lacetti car and the passenger (6-year-old D. M.) were rescued by officers of the Tashkent Traffic Patrol Department and the National Guard. They were taken to hospital with injuries and burns. Two more passengers – 44-year-old I. M. and 8-year-old I. M. died on the spot.
The BMW driver fled from the scene of the accident. Measures are being taken to identify the driver, who severely violated the traffic rules and caused the death of two people.
On the fact of the accident, the investigation department of the Chilanzar district opened a criminal case under Part 3, Paragraph "a" of Article 266 ("Violation of the traffic safety rules or vehicle operation resulting in human casualties") of the Criminal Code of Uzbekistan.