Uzbekistan to establish paulownia plantations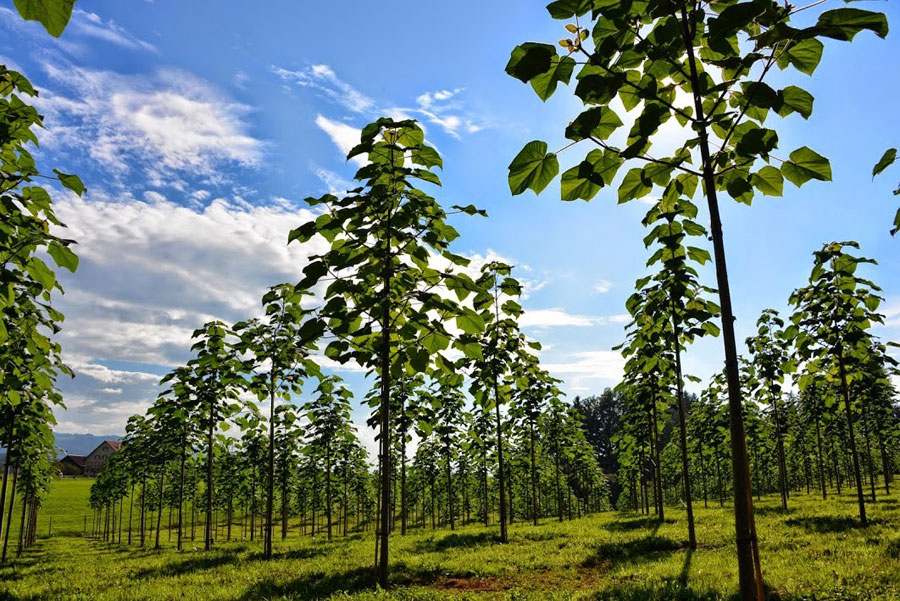 Measures will be taken to establish fast-growing and industrial paulownia trees in the republic.
According to the draft resolution of the Cabinet of Ministers, proposals of the Ministry of Agriculture, the Ministry of Economy and Industry, the Ministry of Finance, the Ministry of Water Resources, the State Committee for Forestry, the State Committee on Land Resources, Geodesy, Cartography and State Cadaster on the establishment of paulownia plantations in the areas, where there is water scarcity and salinity, as well as in unused reserve areas with underground water depth of 30 meters, may be approved.
Entrepreneurs, who attract direct investments to engage in the production of paulownia on unused reserve fields, are allowed to be allocated land plots without a tender by a decision of the district khokims.
The Ministry of Economy and Industry will study the demand and supply of paulownia in the furniture and construction industry, energy, medicine and landscaping in the republic, and will develop a feasibility study on demand for paulownia raw materials across industries and production of finished products with added value.