Riga expresses support to ongoing large-scale transformations in Uzbekistan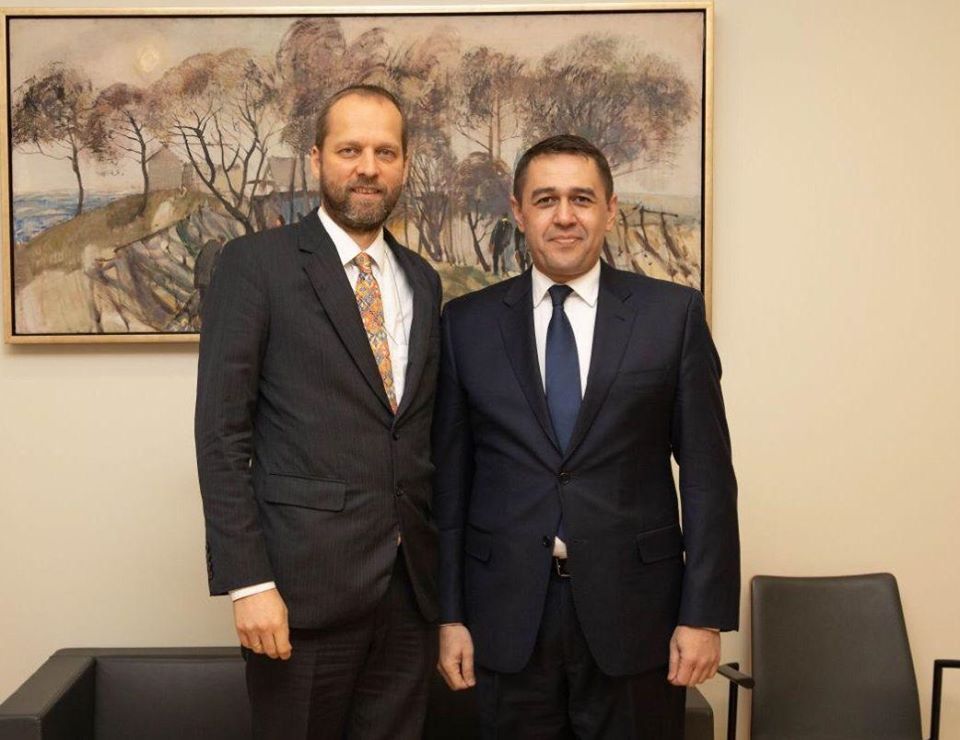 On January 13, 2020, the Ambassador of Uzbekistan to Riga, Kadambay Sultanov, met with the Under-Secretary of State - Political Director at the Foreign Ministry of Latvia, Jānis Mažeiks.
According to the MFA press service, at the meeting, the parties discussed the current agenda of bilateral cooperation in political, trade-economic, investment and cultural-humanitarian fields. An exchange of views took place on the upcoming Uzbekistan-Latvia contacts at various levels and interaction within the framework of international multilateral structures, including the UN.
During the conversation, Jānis Mažeiks said that Riga supports the ongoing large-scale transformations in Uzbekistan. Referring to the recent announcement of Uzbekistan by the British publication The Economist "Country of the Year", the Under-Secretary of State congratulated the republic on its achievements in the field of state reform with wide international recognition.
It was emphasized that Uzbekistan and Latvia are close partners, the countries maintain a close political dialogue, and practice has been established on a regular basis to conduct bilateral consultations in various fields. The volumes of mutual trade are growing, over 1,200 Uzbek students are studying in Latvia, cooperation is increasing within the framework of the European Union.