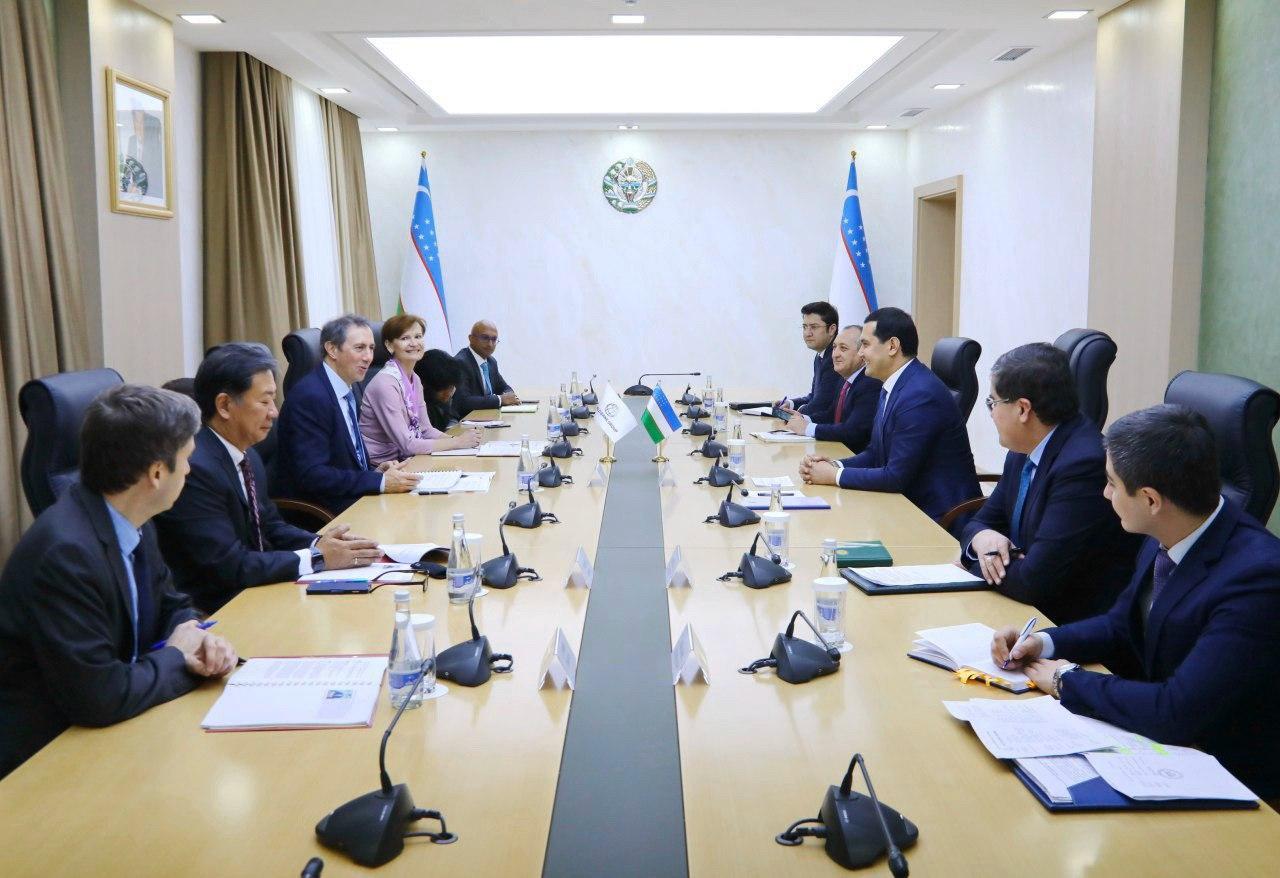 Minister of Investment and Foreign Trade Sardor Umurzakov met with Vice President of the World Bank Cyril Muller, during which the sides discussed issues of bilateral cooperation, the results of joint activities in 2019, the current status of the projects and prospects for expansion of cooperation in 2020, the MIFT press service reported.
Cyril Muller emphasized the results of reforms achieved by the Uzbek Government and their favorable effect on economic growth in 2019. The WB Vice President also noted a significant increase in exports in the textile, automotive and other industries, as well as optimization of the country's trade balance, which, according to him, is a sign of increasing the sustainability of the national economy.
The parties also discussed the prospects for cooperation with the World Bank for the joint development of the National Medium-Size Cities Program, which implies the introduction of modern approaches to urban development and its financing.
Separately, issues of intensification of cooperation on implementing projects on the basis of public-private partnerships were considered – in 2019, with the support of the International Finance Corporation (IFC), a tender for the construction of a 100 MW solar power plant in Navoi region was successfully held. The World Bank leadership expressed its readiness to continue active assistance to the Government of Uzbekistan in the preparation of projects of this scale.
The discussion also touched upon the current state and prospects of foreign trade of Uzbekistan, in connection with which the steps taken to join the WTO and the possibilities for cooperation in this direction were discussed.