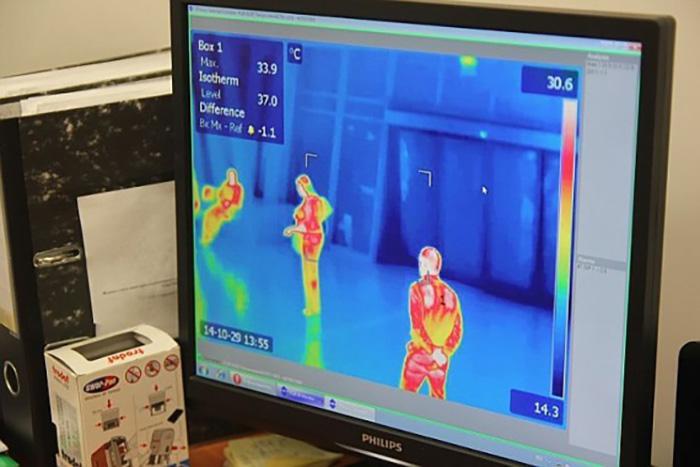 Additional checks for passengers, arriving in the country, have been introduced in international airports of Uzbekistan. Particularly, monitoring for flights from Chinese cities, where an unknown coronavirus began to spread, has been enhanced. This was reported on January 23 to journalists by the chief state sanitary doctor of Uzbekistan Bakhrom Almatov.
According to him, the country's all international airports have been equipped with portable thermal imagers. Flight attendants of the Uzbek airlines were instructed what to do in case of detection of sick passengers. In addition, 37 border checkpoints are equipped with sanitary quarantine points.
"First of all, passengers arriving from China and other regions, where the epidemiological situation is getting worse, are being checked. All 11 international airports in Uzbekistan are equipped with portable thermal imagers. Our specialists work at the quarantine points," Almatov said.
He added that 13 flights run from the Chinese cities of Beijing, Chengdu, Urumqi and Xinyang to Uzbekistan per week.
On December 31, 2019, Chinese authorities informed the World Health Organization (WHO) of an outbreak of unknown pneumonia in the city of Wuhan, located in the central part of the country. The first cases of infection are associated with the local wholesale market, which sold seafood. On January 7, 2020, Chinese experts established the causative agent of the disease - this is 2019-nCoV coronavirus.
This week, authorities closed the city of Wuhan for exit, where a new coronavirus was first discovered. Flights, departure of trains and buses from the city are temporarily suspended. In addition, regional authorities have banned intercity buses heading to Wuhan. At airports and train stations, separate lines are created for checking passengers from Wuhan.
The population of Wuhan exceeds 11 million people, it is the largest city in central China and is the capital of Hubei Province, which is a home to over 58 million people.
According to the National Health Commission of China, now the number of patients with viral pneumonia, caused by coronavirus 2019-nCoV, is 541 people, 17 people died. Cases have been reported in Thailand, Hong Kong, Macau, Taiwan, South Korea, Japan and the United States.