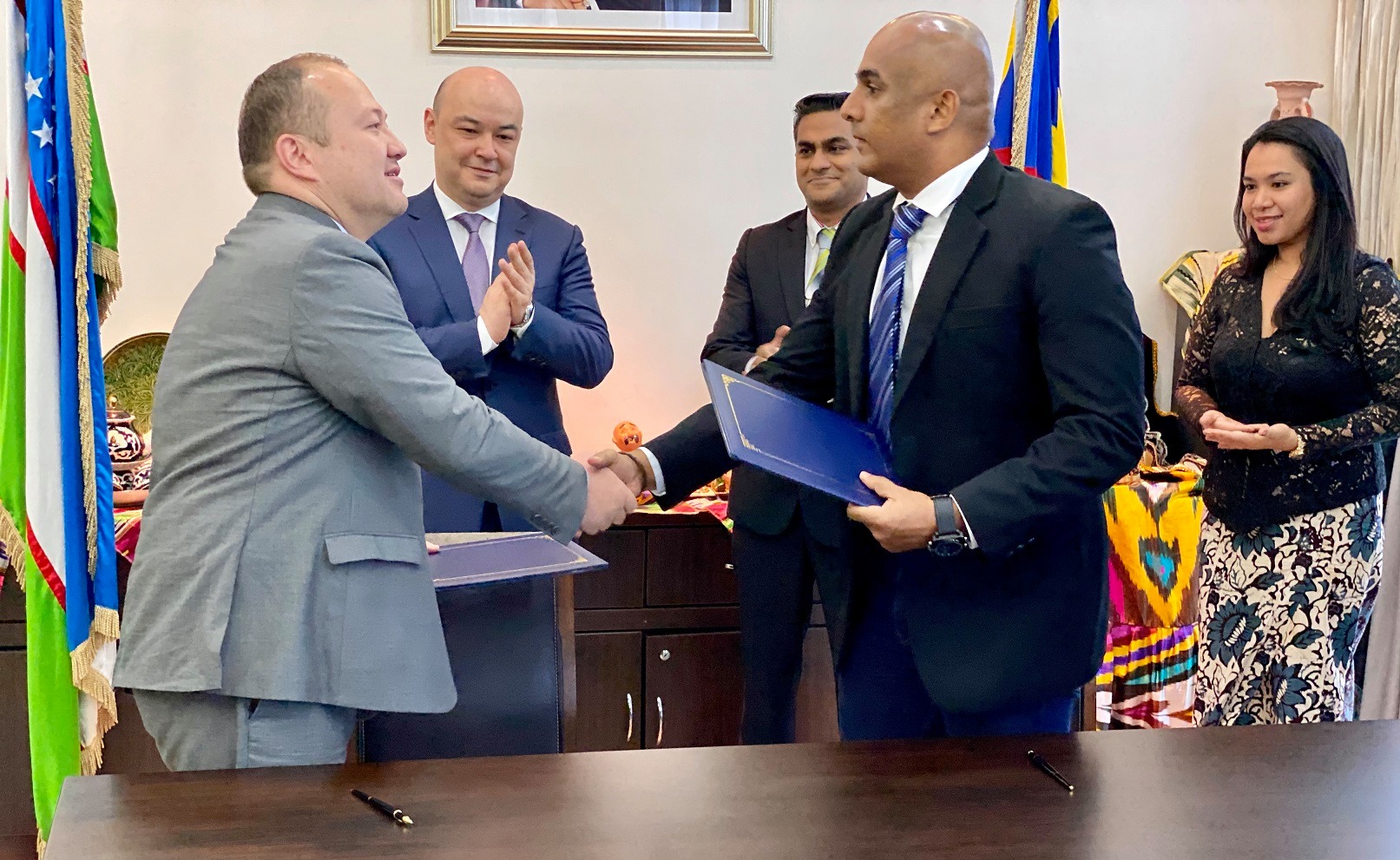 Chairman of Uzbekistan Exporters Association Mukhtor Umarov and the President of Malaysian – Uzbekistan Chamber of Commerce (MUCC) Roshan Marisonos held a meeting in Kuala Lumpur to discuss prospects for bilateral cooperation, the MFA press service said.
At the meeting, the parties signed a Memorandum of Understanding on development of cooperation in export of Uzbek products to the Malaysian market.
According to the Embassy of Uzbekistan, during the negotiations issues related to the development of bilateral trade volumes, including by organizing business missions of Malaysian trading companies into the republic, attracting Uzbek exporters to participate in exhibitions and fairs organized in Kuala Lumpur were discussed.
Following the meeting, agreements were reached to consider the possibility of:
- mutual opening of representative offices of the Association of Exporters of Uzbekistan and MUCC in Kuala Lumpur and Tashkent, respectively;
- constantly exchange information on potential Malaysian importers and the submission of commercial offers of Uzbek exporters;
- development and submission of proposals in accordance with the established procedure to the governments of Uzbekistan and Malaysia on signing the Agreement on a free trade in order to obtain customs privileges for exported products from Uzbekistan to Malaysia in the long term.