In connection with the numerous appeals of Uzbek citizens regarding the temporary suspension of flights between Uzbekistan and China from February 1, the Ministry of Foreign Affairs reports that the issue of organizing charter flights is currently being worked out with the Chinese side.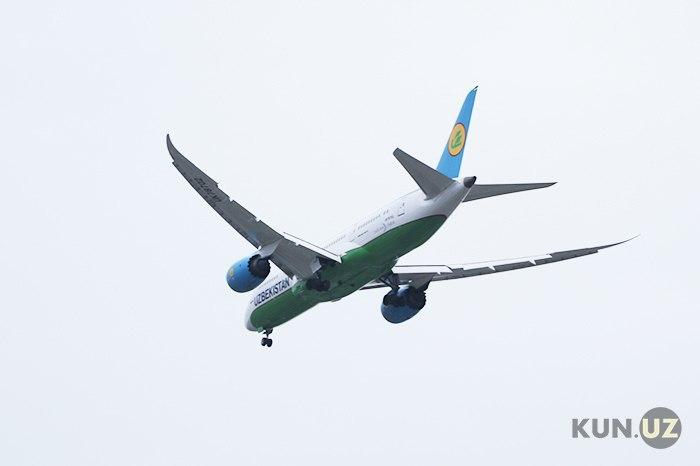 Their goal is to evacuate citizens of Uzbekistan located in China (including in Wuhan) for work and educational purposes.
According to the embassy in Beijing, as of February 1, 81 compatriots are in Wuhan. Telephone contacts are established with them, and communication is also maintained through the WeChat social network.
It is planned that charter flights from Beijing to Tashkent will operate on February 4 and 5 from terminal No. 2 of Beijing Airport. Uzbek citizens are asked to arrive in Beijing on February 3. Other flight dates will be announced later.
The embassy reports on the functioning of the operational headquarters to provide comprehensive assistance to compatriots in China, who find themselves in a difficult situation, as well as monitoring the situation with the new form of coronavirus (2019-nCoV).
CONTACT INFORMATION
Consular Section of the Embassy of Uzbekistan in China:
Aziz Khilvatov +86 138 1120 4471
Bobur Yakhyaev +86 135 1102 4242
Employees of the Embassy of Uzbekistan in China:
Nuriddin Ubaydullayev +86 139 10 85 7245
Nodir Nurmatov +86 158 1047 7270
Shukhrat Umirov + 86 139 1175 4476
Rustam Nazarov +86 138 0122 1452
Akmalkhon Olimkhonov +86 185 0017 0040
Mansur Ibragimov +86 135 5220 7848
Sardor Sirojov +86 186 1812 9040
Avaz Kamalov +86 178 1070 2707