Cooperation between Uzbekistan and the USA is at the peak of its development, Foreign Minister Abdulaziz Kamilov said following the negotiations with US Secretary of State Michael Pompeo, in Tashkent.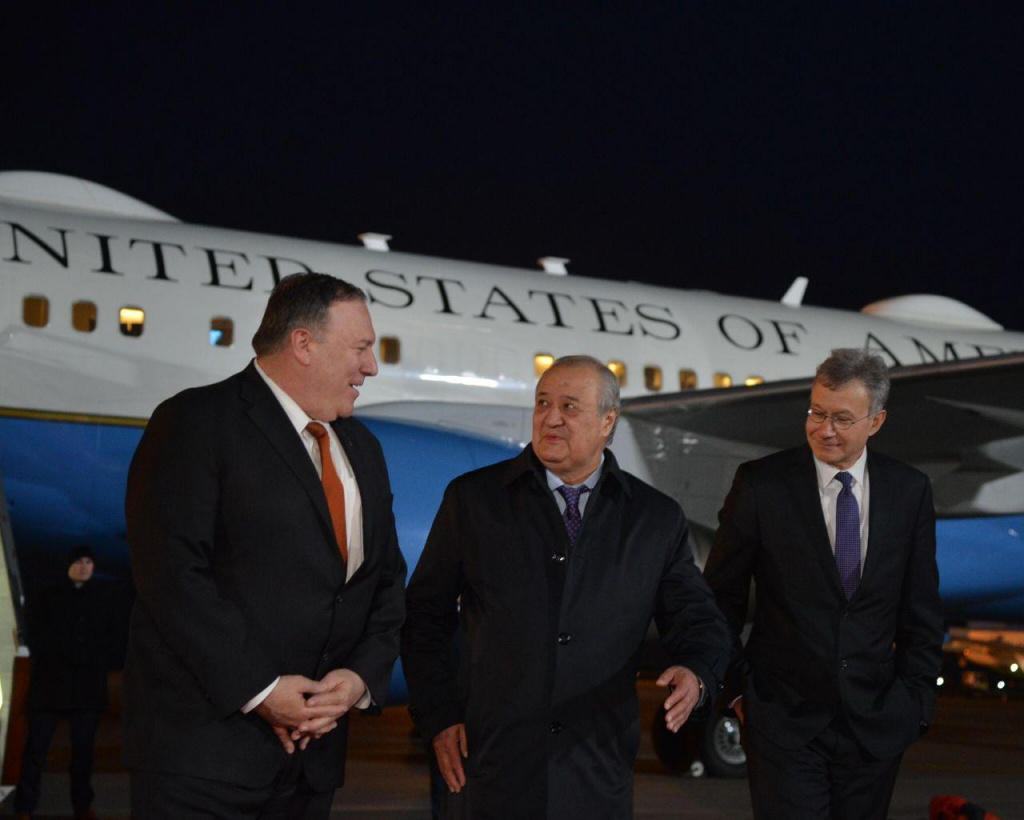 "I can confidently say that cooperation between the two countries is at the peak of its development. Relations are developing steadily and progressively. Our further efforts will be aimed at finding mutually beneficial areas of strategic partnership," the minister said.
At the same time, Kamilov noted that the parties will continue to work to eliminate "pressing points" in bilateral relations.
"We acknowledge that despite the progress made, there are still issues on which we will need to continue work to completely eliminate the pressing points from the agenda of bilateral relations," Kamilov added.
Abdulaziz Kamilov and Michael Pompeo held on Monday negotiations behind closed doors. The meeting lasted about an hour.
US Secretary of State will take part in the C5+1 Ministerial in Tashkent and will hold talks with President Shavkat Mirziyoyev on bilateral and regional cooperation.