Kamilov calls the Taliban movement a force to be counted with 
The Taliban movement is part of Afghan society and a force to be counted with. This was stated by FM Abdulaziz Kamilov following the talks with US Secretary of State Michael Pompeo in Tashkent.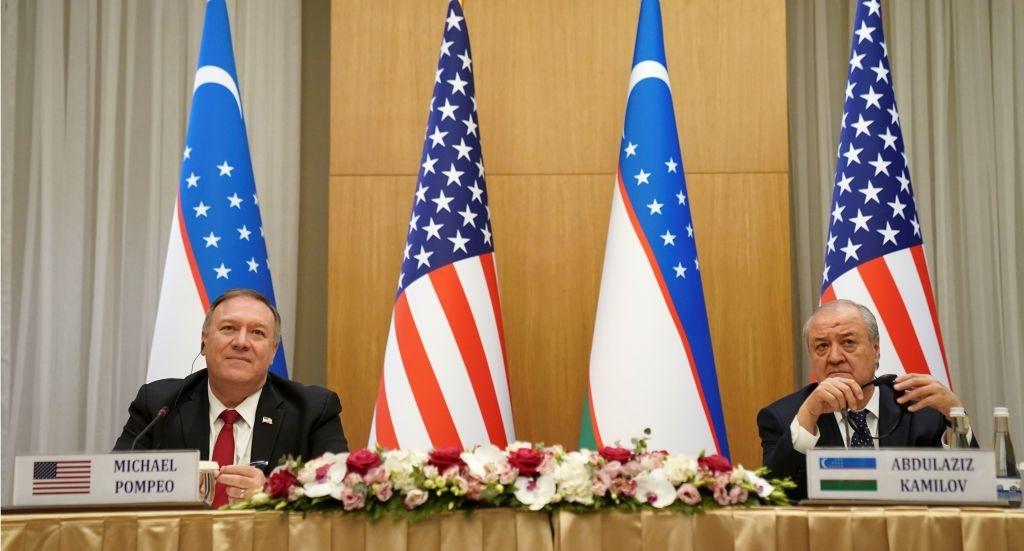 "We support direct negotiations between the US and the Taliban, because here we must come from the realities that have been established. And this is indeed a force that you should count with and this is an important component inside of Afghan policy. It is impossible to ignore it and it would be wrong," Kamilov said.
The minister also highly praised the American policy in Afghanistan. He considers the possible signing of an agreement between the US and the Taliban as an "indivisible part of the entire political process".
Despite various comments, the American presence has been a stabilizing factor for many years and holds back the onslaught of terrorism, extremism, drug trafficking, organized crime and many other challenges and threats, the diplomat added.
It should be recalled that the United States and the Taliban had been negotiating for several months in 2019. However, after a series of terrorist attacks organized by the Taliban in September, during which the US military died, Trump ordered to stop negotiations and cancel signing of the agreement.
In November, US President Donald Trump visited Afghanistan for the first time in his presidency. There, he met with his Afghan counterpart Ashraf Ghani. The American leader said that the US is continuing negotiations with the Taliban.