Uzbekistan has organized a second charter flight to evacuate its citizens from China.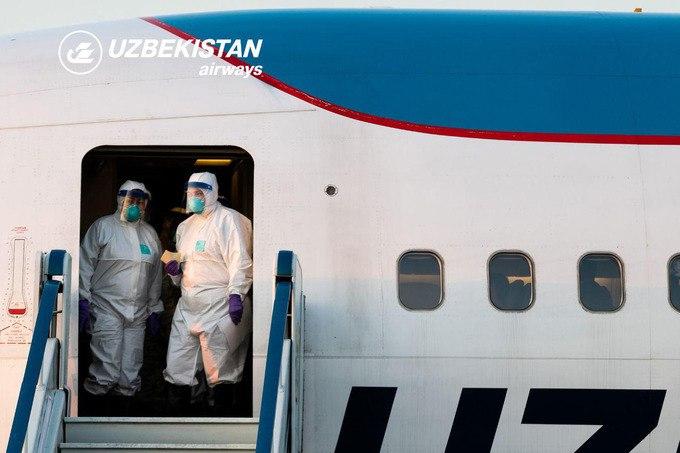 Uzbekistan Airways plane arrived at Tashkent International Airport named after Islam Karimov today at 11:42 local time.
As the company said, 84 passengers were evacuated from China. They were accompanied by crew members, as well as medical personnel and virology specialists equipped with modern means of protection.
The passengers of the aircraft will be placed in specialized medical institutions in Tashkent and Tashkent region, where they will be under the supervision of qualified medical personnel throughout the quarantine period and will be provided with all necessary medicines, medical supplies and food.
"At present, medical personnel are taking measures to carry out medical examination of passengers on board, complete disinfection of their clothing and luggage. After that, it is planned to place them in a specially designed medical facility," the Department of Public Affairs of the Health Ministry said.
For questions regarding the stay of passengers in a temporary accommodation center, one can contact the Sanitary and Epidemiological Wellbeing Agency under the Ministry of Health at (+99871) 276-49-66.