A plane flying into Istanbul's Sabiha Gokcen International Airport on Wednesday skidded off the runway while landing in bad weather and broke apart, killing 3 people and injuring 179. There is a citizen of Uzbekistan among the injured, the MFA press service reported.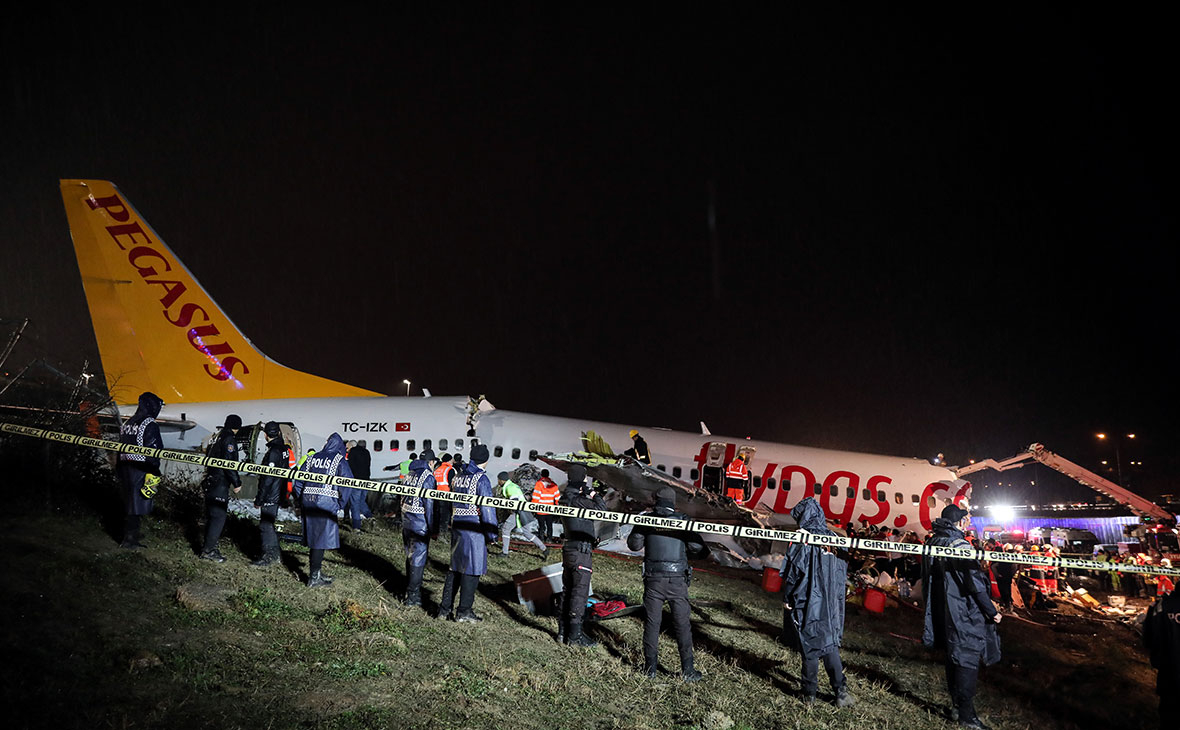 The aircraft, operated by low-cost carrier Pegasus Airlines, was arriving in Istanbul from the western Turkish city of Izmir with 183 passengers and crew on board when it had what the Transportation Ministry described as a "rough landing."
The plane failed to hold onto the runway and skidded some 50-60 meters before it dropped into the ditch from a height of about 30 meters.
According to the Consulate General in Istanbul, a citizen of Uzbekistan B.S. was among the passengers. She is hospitalized at the Medikana Clinic.
It is noted that the Consulate General has taken control of the situation and is taking measures to assist the compatriot.