No signs of coronavirus infection were found in Uzbek citizens arrived from China so far - Sanitary Agency
The central department for the fight against coronavirus, established at the Sanitary and Epidemiological Wellbeing Agency, has published information on measures taken to prevent the spread of the epidemic in the world and its entry into Uzbekistan.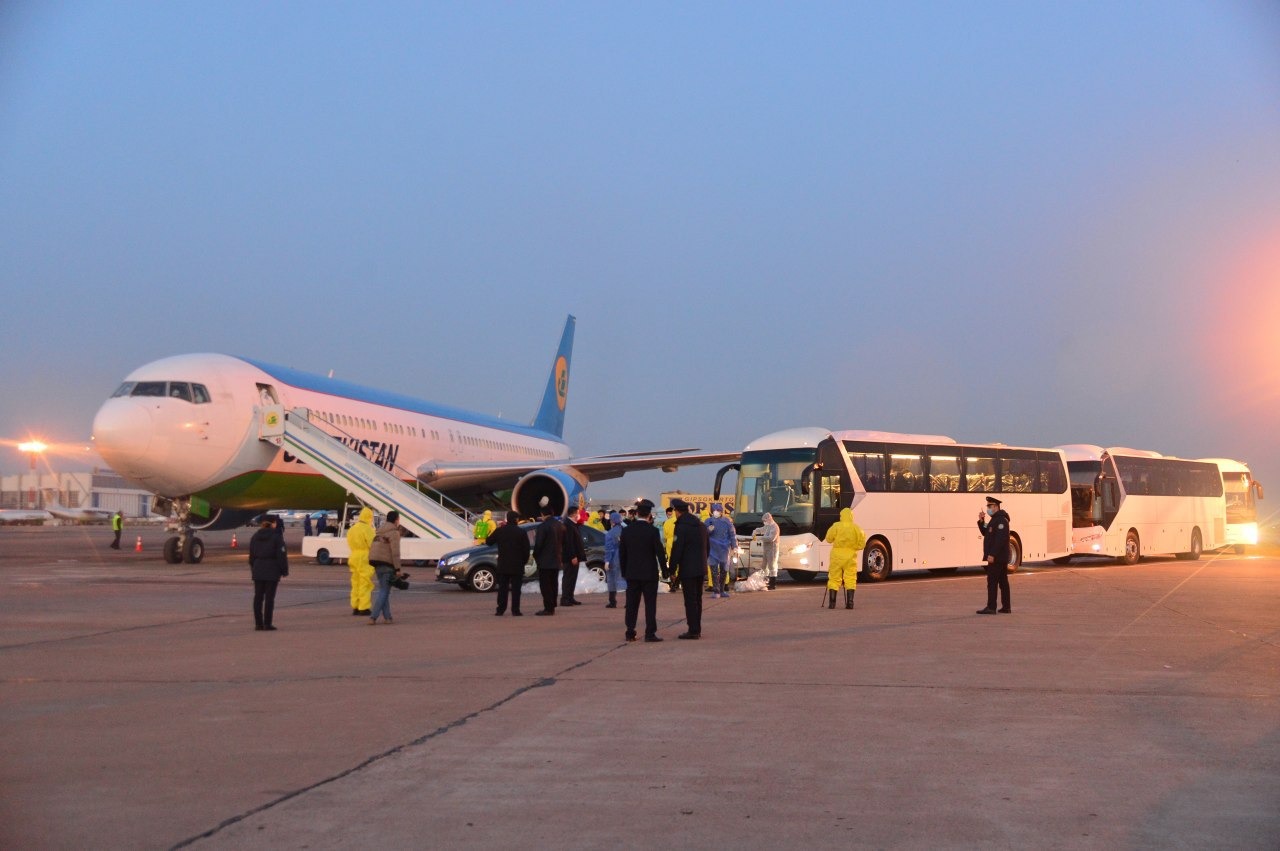 The Agency's daily report as of February 6 contains the following information:
"On February 5 of this year, 245 citizens, who arrived from the People's Republic of China, were delivered to the agency's virological laboratory for analysis of coronavirus infection. Samples were taken and no coronavirus infection was detected in these samples.
On February 5 of this year, 28 aircrafts from foreign countries arrived at Tashkent International Airport, 3,990 citizens were checked by thermometry equipment in sanitary-quarantine units.
In total, 663 citizens, including 40 foreign citizens, passed through 6 sanitary-quarantine points belonging to the central sanitary-epidemiological service of Uzbekistan Railways JSC. Passengers with high body temperature were not detected.
1,585 units of vehicles, 28,644 citizens, of which 14,646 foreign citizens, passed through sanitary-quarantine control at checkpoints across the state border.
Based on the list of citizens of the PRC submitted by the Ministry of Internal Affairs of Uzbekistan, 2,912 citizens of our country underwent a medical examination, and no signs of coronavirus infection were found during the medical examination.
By the decision of the Government Commission of February 4-6, a total of 584 citizens were delivered from the PRC to Uzbekistan by two charter flights from Beijing and one charter flight from Wuhan. All citizens were placed in institutions specially prepared on the recommendation of the World Health Organization. They are under medical observation for a period of 14 days (during the incubation period of the disease). All the necessary conditions have been created for citizens in the specially prepared institutions," the report reads.