Master's degree student becomes Deputy Minister
According to the decision of the Cabinet of Ministers, Yusuf Absoatov has been appointed Deputy Minister of Higher and Secondary Specialized Education on IT and youth policy.
Earlier it was reported that on January 31, Shavkat Mirziyoyev held a meeting with the participation of scientists, young researchers, heads of scientific institutions and industry representatives.
During the event, Yusuf Absoatov, a graduate student at the National University of Uzbekistan, expressed his opinion about innovative technologies and suggested creating online textbooks. He also noted the need to expand Internet services in rural areas.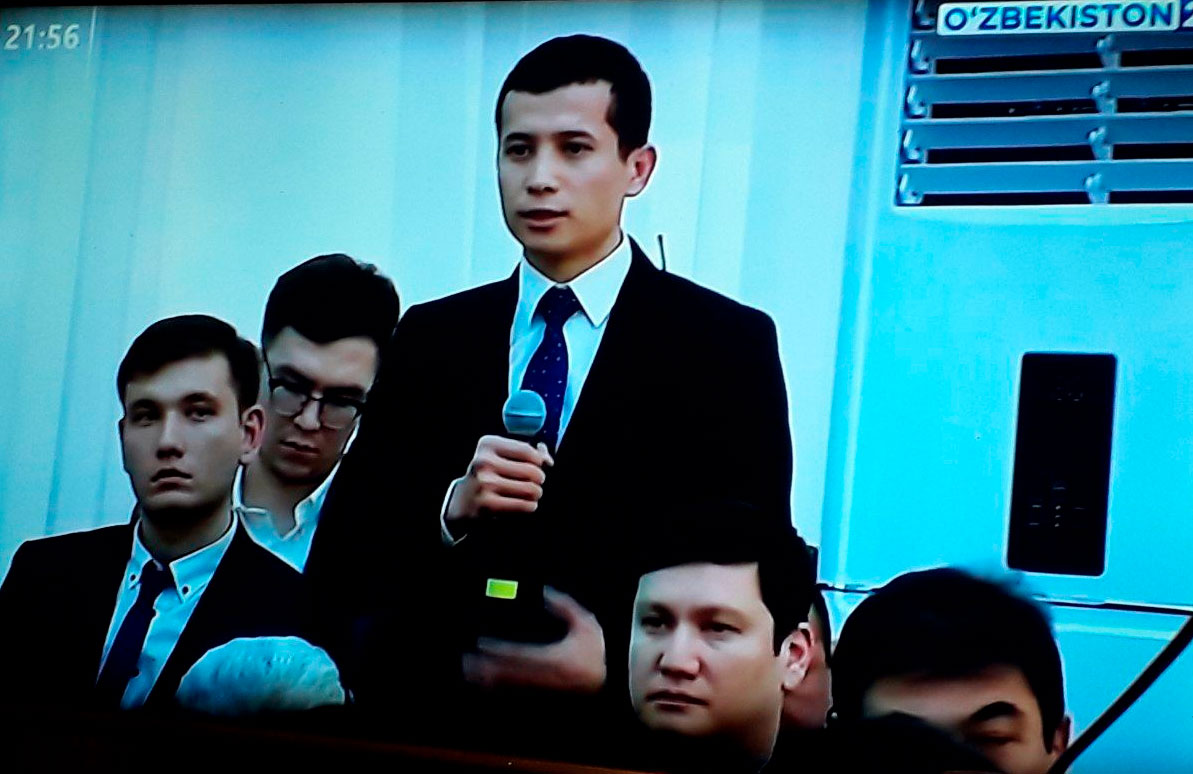 Then the President offered him the post of Deputy Minister in the Ministry of Higher and Secondary Specialized Education.
It should be recalled that in the course of his address to the parliament, Shavkat Mirziyoyev proposed introducing the post of Deputy Prime Minister on information technology.
Then the head of state noted that deputies on information technology should also be established in each ministry and khokimiyats.