Alisher Usmanov donates $8.8 million Olympic manifesto to Games museum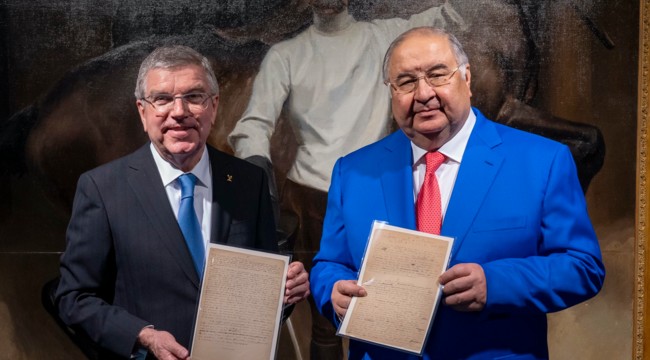 "Alisher Usmanov handed over to the Olympic Museum in Lausanne the original copies of the manifesto of Pierre de Coubertin, in which he called for the revival of Olympic Games," the International Olympic Committee (IOC) announced.
"In 2019, the document was sold to an unknown person at Sotheby's auction for $8.8 million", The New York Times reported.
According to the representative of the IOC, Usmanov said that "the Olympic Museum is the most suitable place for this priceless manuscript." IOC President Thomas Bach called the transfer of the document a historic moment and thanked the businessman for the gift.
According to "Vedomosti", the document was put up for auction in December last year. Lot left the auction in 12 minutes, three buyers, who wished to remain anonymous, made bids. In the auction the manuscripts of de Coubertin became the most expensive memorabilia in the field of sports.