"Monopoly in the sphere of aviation will be completely eliminated" Elyor Ganiyev
In the next five years, Uzbekistan's aviation monopoly will be eliminated completely and passenger traffic will increase by more than 60 percent.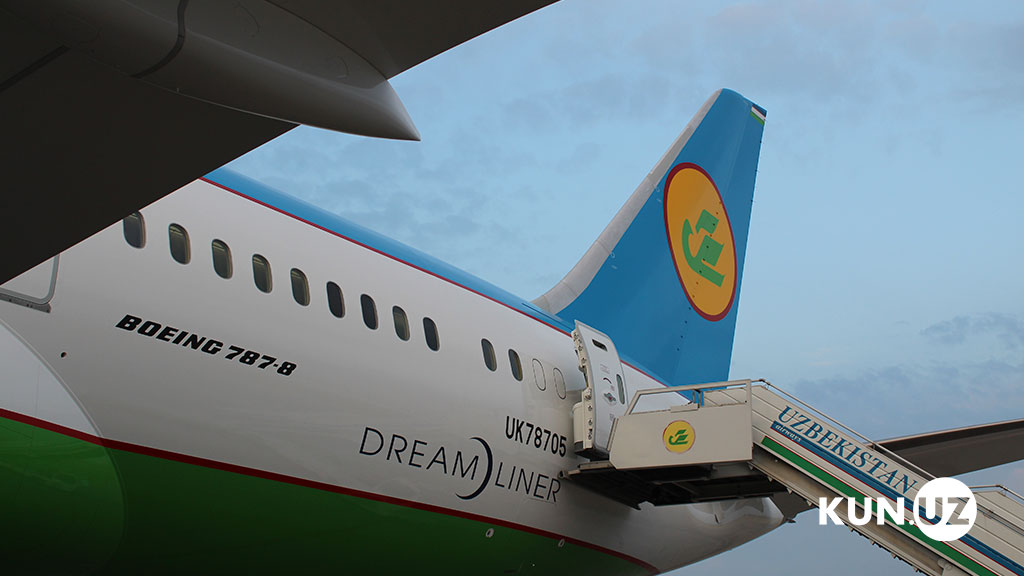 On February 12, a press conference was held to discuss preparations for the upcoming International Aviation Forum, which will be organized for the first time in the history of Uzbekistan. Tourism and transport officials presented information on the awaited changes in the aviation system in the country over the next five years.
The Transport Minister Elyor Ganiyev said competition in the aviation market will increase over the next five years.
"First and foremost, we will create favorable conditions for competition. It is planned to increase the number of airlines operating in Uzbekistan. It is also expected to increase passenger traffic by at least 2-3 times," he said.
Elyor Ganiyev said that the monopoly in the sphere will be completely eliminated.
"I can say with certainty that the monopoly which still exists in the aviation system will be eliminated. New airlines will appear. At least 5-6 new airlines will be created," the Minister of Transport said.
"Most importantly, the cost of tickets will decrease. Uzbekistan is located in the heart of the continent. Flights to any direction can be carried out through Uzbekistan. The main goal is to make the country a comfortable aviation destination of the region," said Elyor Ganiyev.
Deputy Prime Minister and Chairman of the State Committee for Tourism Development, Aziz Abduhakimov, stated that they will introduce IT technologies to provide air services.
"In the next month, passengers will be able to book tickets on their smartphones. Tickets will also be available through online platforms. This system works for airplanes and soon will be available for trains and buses," Aziz Abduhakimov said.
According to the Deputy Prime Minister, an integrated system for all types of transport in the country will be created.
"We will launch a unified system which connects all means of transportation - airlines, railways and bus routes. For example, a foreign visitor may purchase a single ticket before choosing to travel to Uzbekistan. Depending on its flight, it will also determine the appropriate train or bus service within the country," he added.