Ilhom Nematov: There is no need to compare joining the EAEU with joining the WTO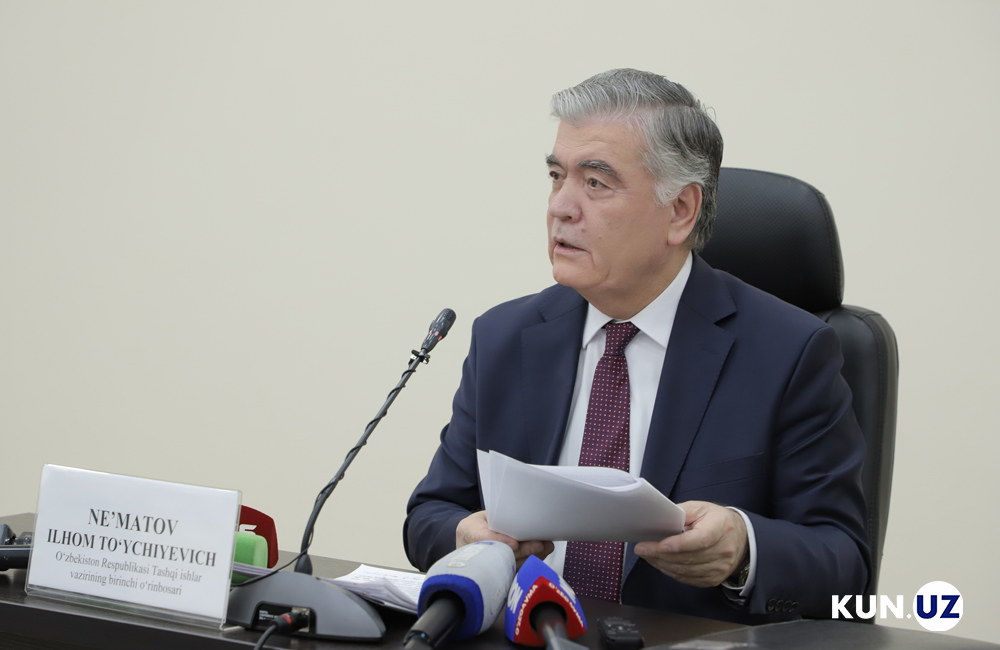 The Ministry of Foreign Affairs held a press conference in Tashkent. The First Deputy FM Ilhom Nematov answered questions of journalists.
During the event, lhom Nematov responded to a question about the timeliness of the government's decision on Uzbekistan's joining the Eurasian Economic Union (EAEU) and when the final political decision could be reached. He also spoke about joining the World Trade Organization (WTO).
"Since gaining its independence, Uzbekistan has become a member of more than 120 international organizations.
Prior to joining them, all their pros and cons were studied. After thoroughly reviewing, Uzbekistan's interests were considered and then it became a member.
There is no need to compare joining the Eurasian Economic Union with the World Trade Organization. Because today negotiations are underway on joining both of them.
A large group is working on the WTO. A group led by the Deputy Minister of Foreign Trade and Investments is currently working on this issue. We have started negotiations in 1994. Intensive negotiations are just beginning.
In reaching an agreement on joining international organizations, we will put interests of Uzbekistan on top.
It is now being studied. As a result of the study, there will be a definite answer by the parliament," Nematov said.
It should be recalled that in his address to the parliament, Shavkat Mirziyayev once again spoke about the EAEU, noting that Uzbekistan is considering the observer status in the organization, not becoming a member.