Saida Mirziyoyeva: Human rights cannot be fully achieved without ensuring women's rights
On February 16-17, Saida Mirziyoyeva, a member of the commission on gender equality in Uzbekistan, participated in the Global Women's Forum in Dubai.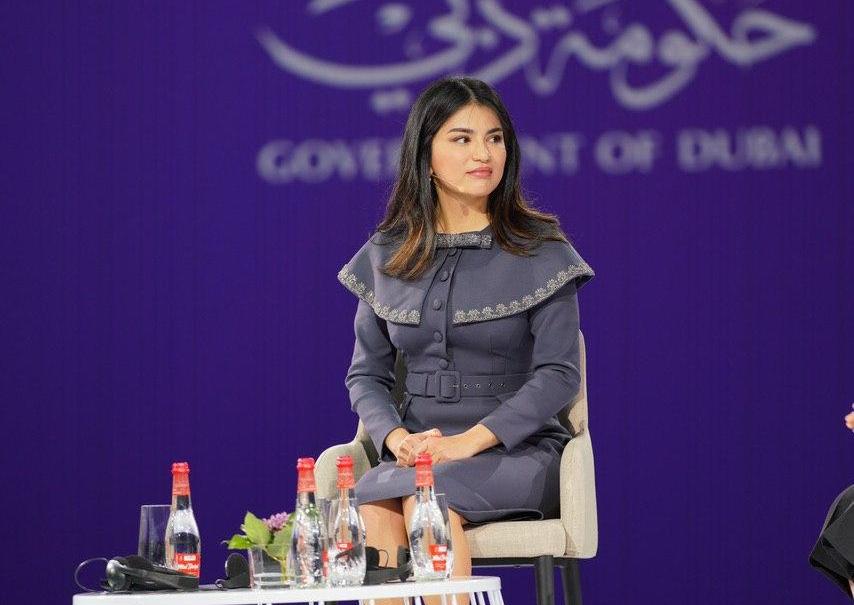 After completing her speech on the first day of the forum, Mirziyoyeva answered questions that were of interest to the participants of the conference.
Why do you think gender equality matters to the government of Uzbekistan?
Ensuring human rights is one of the important aspects of Uzbekistan's new strategy, which cannot be achieved without ensuring women's rights.
Women have made a significant contribution to the economic and social development of Uzbekistan, but their work has not been properly assessed. Therefore, due to the constant efforts of the President to change the role of women in society, the gender situation in the country has changed.
Gender balance increases the role of women in decision-making, and as a result, the country will be able to solve social problems more effectively, because women are more sensitive to social issues.
Could you please tell us more about the projects and powers of the Commission on Gender Equality in Uzbekistan?
We have created a legislative framework to ensure gender equality in Uzbekistan. The main task of the Commission is to introduce gender policy in all spheres of our life. We monitor and support the implementation of gender equality in all government organizations.
In addition, the Commission provides legal assistance to individuals and legal entities in resolving complaints related to gender discrimination. The Commission is also responsible for educating people about gender equality and increasing their involvement in gender issues.
What do you think should be the first step towards improving women's position? What are your priorities?
First of all, we have achieved great success in involving women in the legislative system. In the parliament, women make up 32%. The Chairperson of the Senate of Uzbekistan is among them.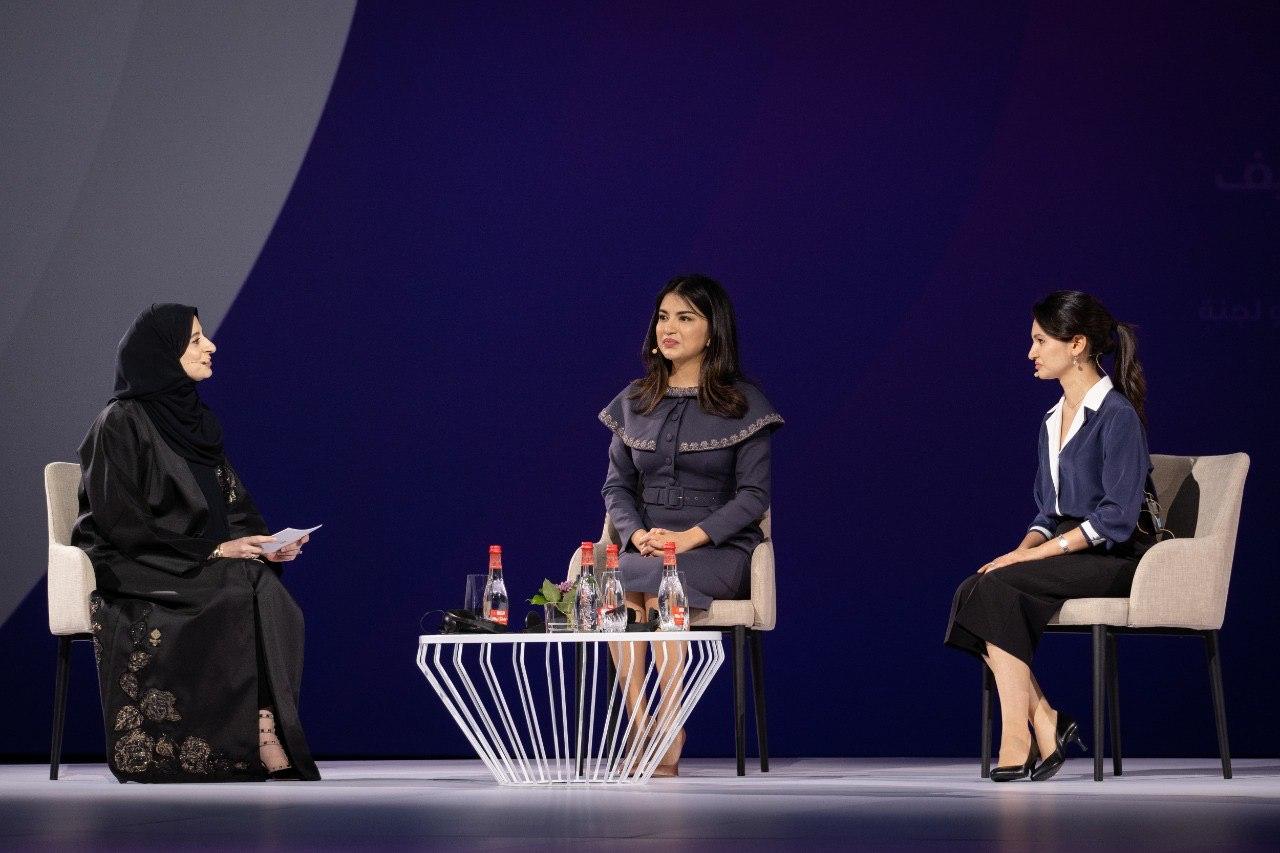 By the way, I met with Tanzila Narbayeva.
Yes. She also rules over the Commission on gender issues. Our next important goal is to increase the number of women in the executive bodies. This means increasing the number of female members among ministers, khokims and board directors of companies.
I have to say that we have made progress in this direction as well. For example, 16 women have been appointed to senior positions within the Ministry of Interior system.
Finally, as a representative of the public fund for supporting and developing national media, I intend to support projects to promote gender equality in the media. I also see my personal responsibility for changing the way people treat women and their role in society.
Taking into account the fact that our interview is nearing completion, I would like to move on to another important question: How do you see the future of gender equality in Uzbekistan? How can such a balance be achieved?
I am very optimistic about the future of our women, because we have done the hardest thing to create a good legal framework and provide basic education for all. We have a lot of women, who have achieved success in education, sports and other areas.
I am very pleased to be here and to see so many famous women from all over the world. I firmly believe in the future of our countries, the future of women, the work they do to enhance their impact, role and recognition.
Women from all over the world have influential power. Women in Uzbekistan also support global efforts to continue this impact.
Thank you very much.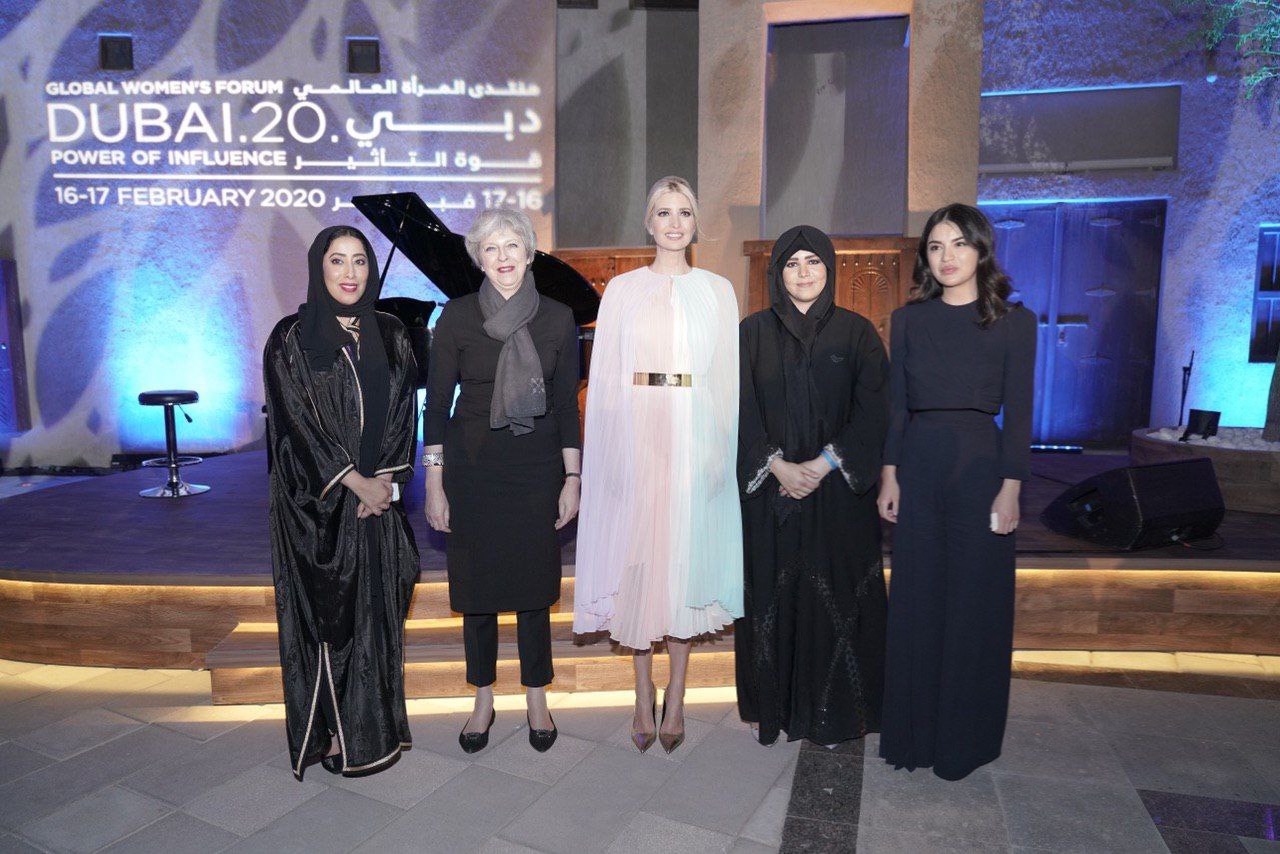 From left to right: Chairperson of Dubai Women's Organization Mona Al Marri, former British Prime Minister Theresa May, Senior Adviser to the US President Ivanka Trump, Chairperson of Dubai's Department of Culture and Arts Sheikha Latifa bint Mohammed bin Rashid Al Maktoum, member of the Commission on Gender Equality in Uzbekistan Saida Mirziyoyeva.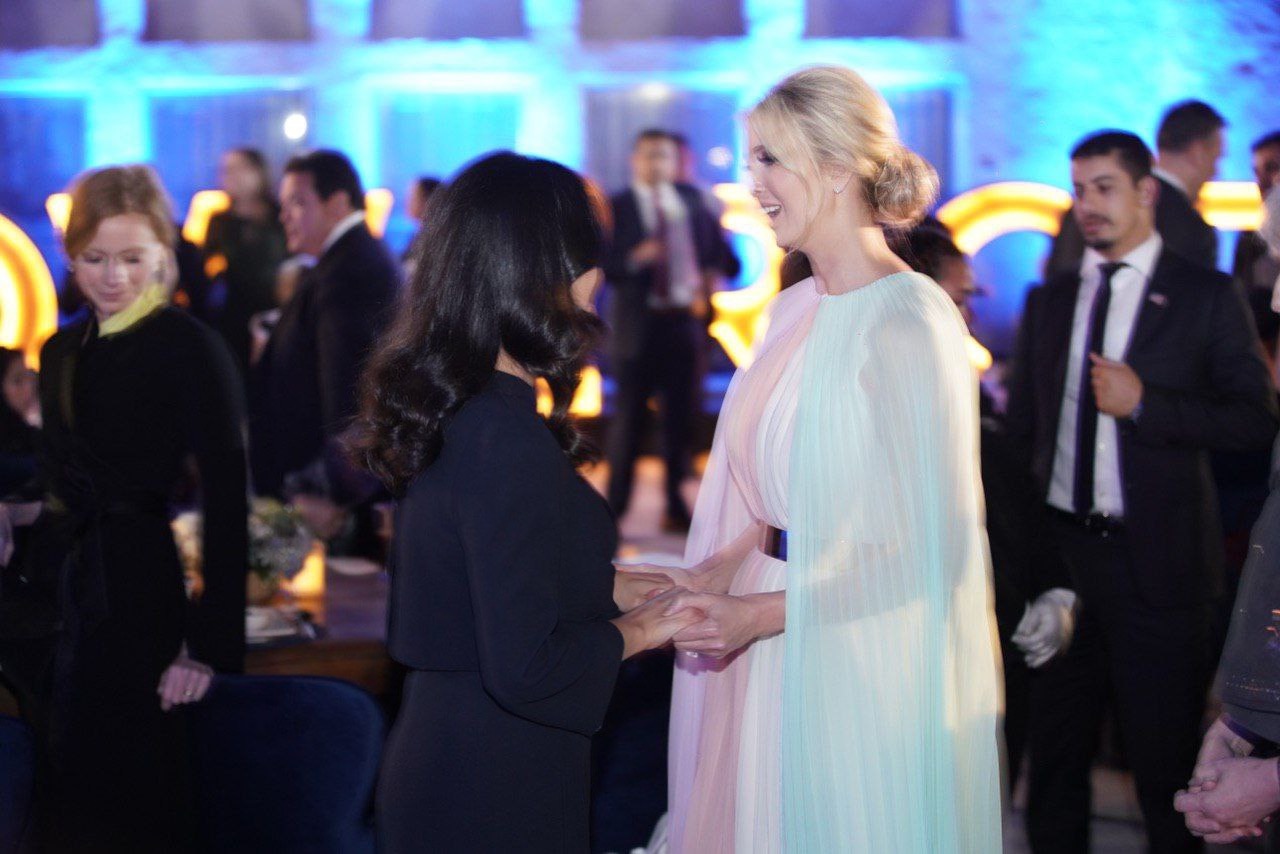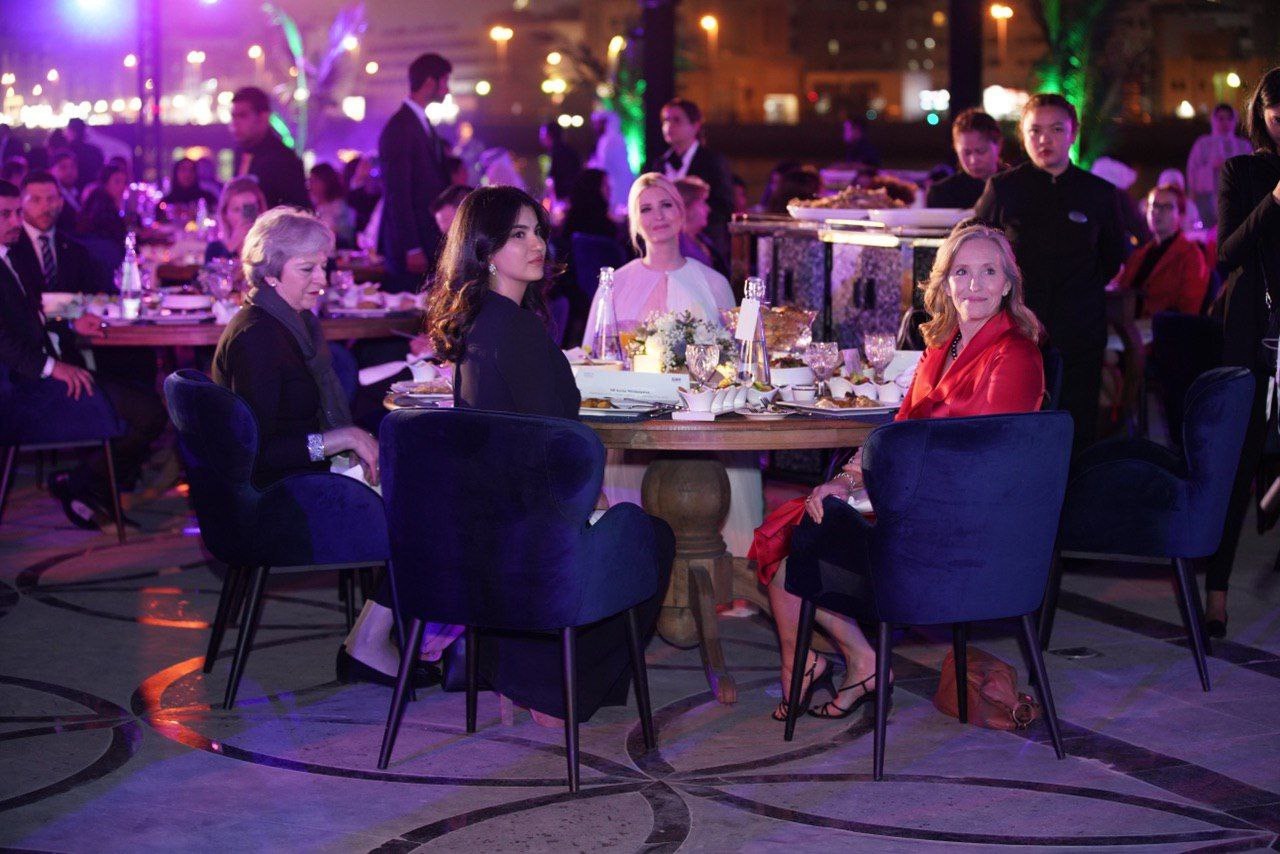 There was a solemn dinner on the first day of the forum. In the photo on the right – the US State Department's Ambassador-at-Large for Global Women's Issues Kelley E. Currie