Deputies approve Rahmat Mamatov's candidacy for the post of minister
Rahmat Mamatov, chairman of the Mahalla Charity Foundation, has been approved as a candidate for the post of the Minister for Mahalla and Family Affairs.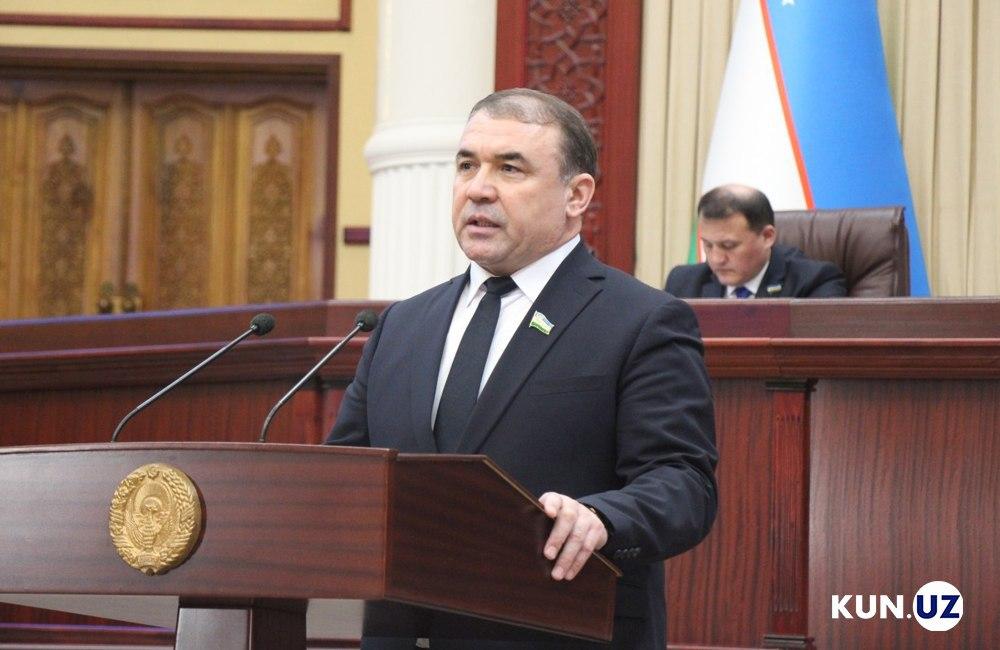 On February 18, at a regular meeting of the Legislative Chamber, Mamatov's candidacy was approved by deputies.
Rakhmat Mamatov expressed his readiness to act responsibly.
"We work hard to make everyone feel satisfied with the reforms," he said.
In accordance with the new practice of the Legislative Chamber, starting from 2019 deputies are considering a candidate for membership in the government. An elected candidate may become a minister, if the President approves his candidacy as well.
Earlier, the Minister of Construction Botir Zakirov and Minister of Employment and Labor Relations Nozim Khusanov had been appointed ministers through such process.
Rahmat Mamatov, who has served as head of the Internal Affairs Department of Fergana region since October 2017, was earlier appointed as the first deputy chairman of the Republican Council for the Coordination of Civil Self-Government Bodies - Chairman of the Mahalla Charity Fund.
On January 24, by decree of the President, Rahmat Mamatov was appointed senator.