Uzbekistan up by four lines in Internet speed rating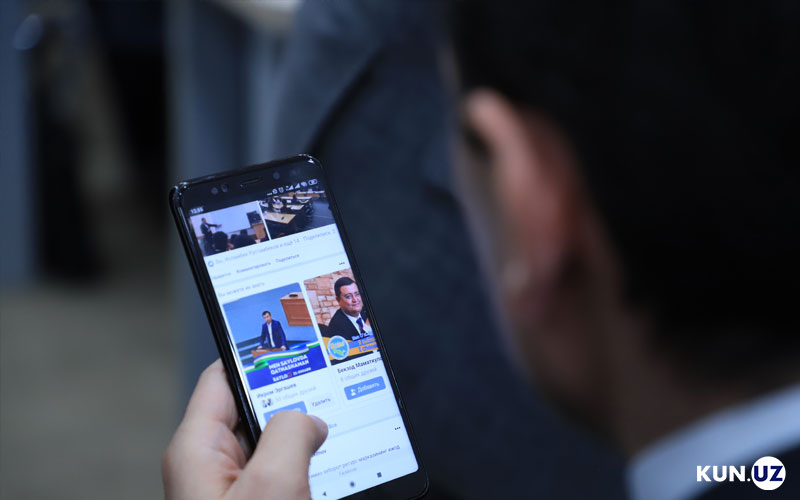 Speedtest.net, administered by the Irish company Ookla, has published a monthly rating of the Speedtest Global Index, which contains data on mobile and fixed broadband Internet speed in the world as of January 2020.
In the monthly ranking of the Speedtest Global Index, Uzbekistan showed considerable growth, climbing up four lines compared to December results.
"Uzbekistan is ranked 104th, up by 15 lines in comparison to the same period last year. This is an impressive growth. As of January 2020, we are ahead of such countries as Georgia (107th place), Azerbaijan (116th), Tajikistan (109th) and Turkmenistan (176th)," the MITC website reported.
Over the past year, the Internet speed in Uzbekistan has increased by almost 2.4 times – from 10.89 Mbps in January 2019 to 25.75 Mbps (Download) in January 2020.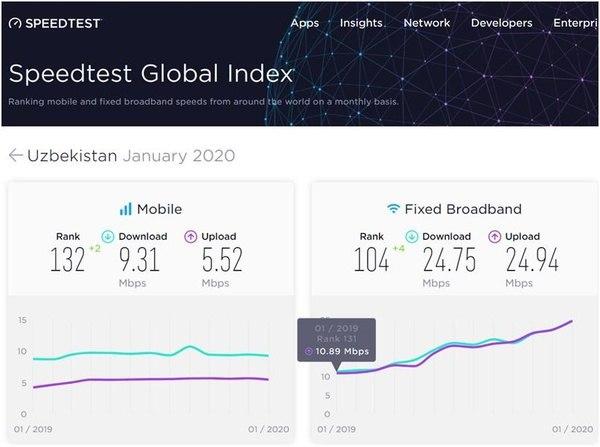 Uzbekistan has also made good progress in improving the speed of mobile Internet: the country currently occupies the 132nd place, having risen two positions compared to December 2019.