Abdukhakimov proposes creating a new TV channel in Uzbekistan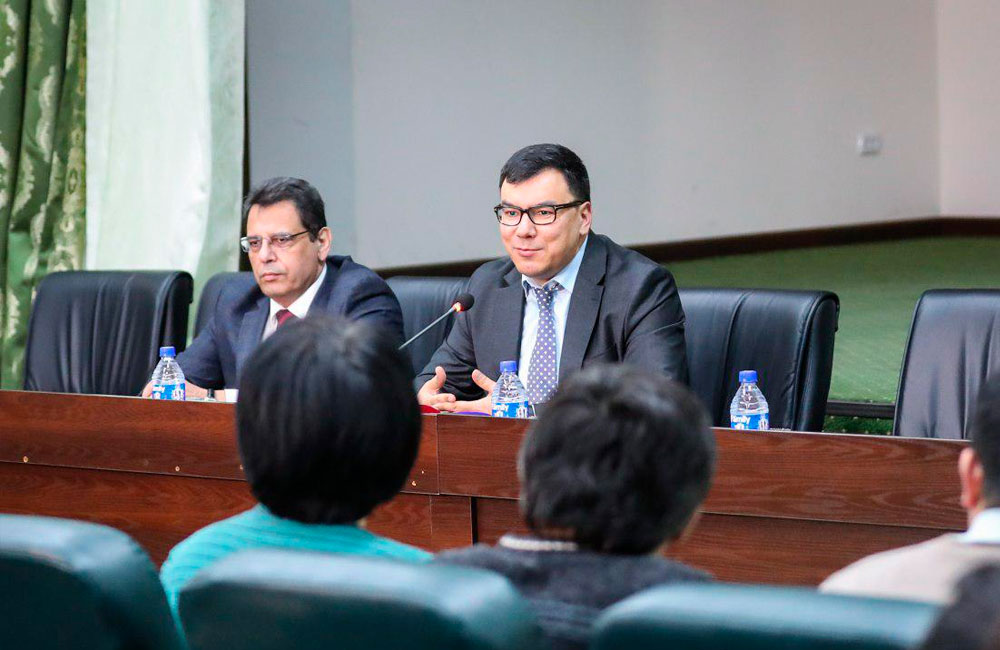 Deputy Prime Minister, Chairman of the State Committee for Tourism Development Aziz Abduhakimov met with tour guides and congratulated them on February 21 - International Tourist Guide Day.
Abdukhakimov noted that tour guides play an important role in the development of tourism, and expressed gratitude for their contribution to further promoting the sphere. The Deputy PM also spoke about the need to increase the number of guides throughout the country.
He emphasized that it is really important to develop the culture of travel from the years of childhood and noted that measures will be taken in this direction to create television programs for young tourists. "Perhaps the time has come to open the "Tourism 365" TV channel, since domestic tourism has not been studied at the required level today," the Deputy PM added.
Abdukhakimov also said that the State Committee for Tourism Development has completed work on a new project that will allow tourists to communicate and quickly exchange information with tour guides. It allows to solve travel problems in a timely manner: "Our request to the guides is if you face any problem when you are traveling with a tourist, immediately send us a text message, photos or audio about the problem through this platform. It is no secret that there are many problems with cafés and restaurants, sanitary facilities and infrastructure. In addition, travel service providers may be impolite. If you promptly notify us about such shortcomings, we will take the necessary measures in cooperation with the relevant state bodies and organizations. Thus, we will jointly solve the existing problems."